Instant Pot Bak Kut Teh Herbal Rib Soup

Bak Kut Teh is a meaty soup with deep herbal flavors. It usually takes hours of slow cooking to make the meat tender and for the flavors of the garlic and shitake mushrooms to come out. With the Instant Pot electric pressure cooker, the whole process is shortened to under an hour, with only 30 minutes of pressure cooking time!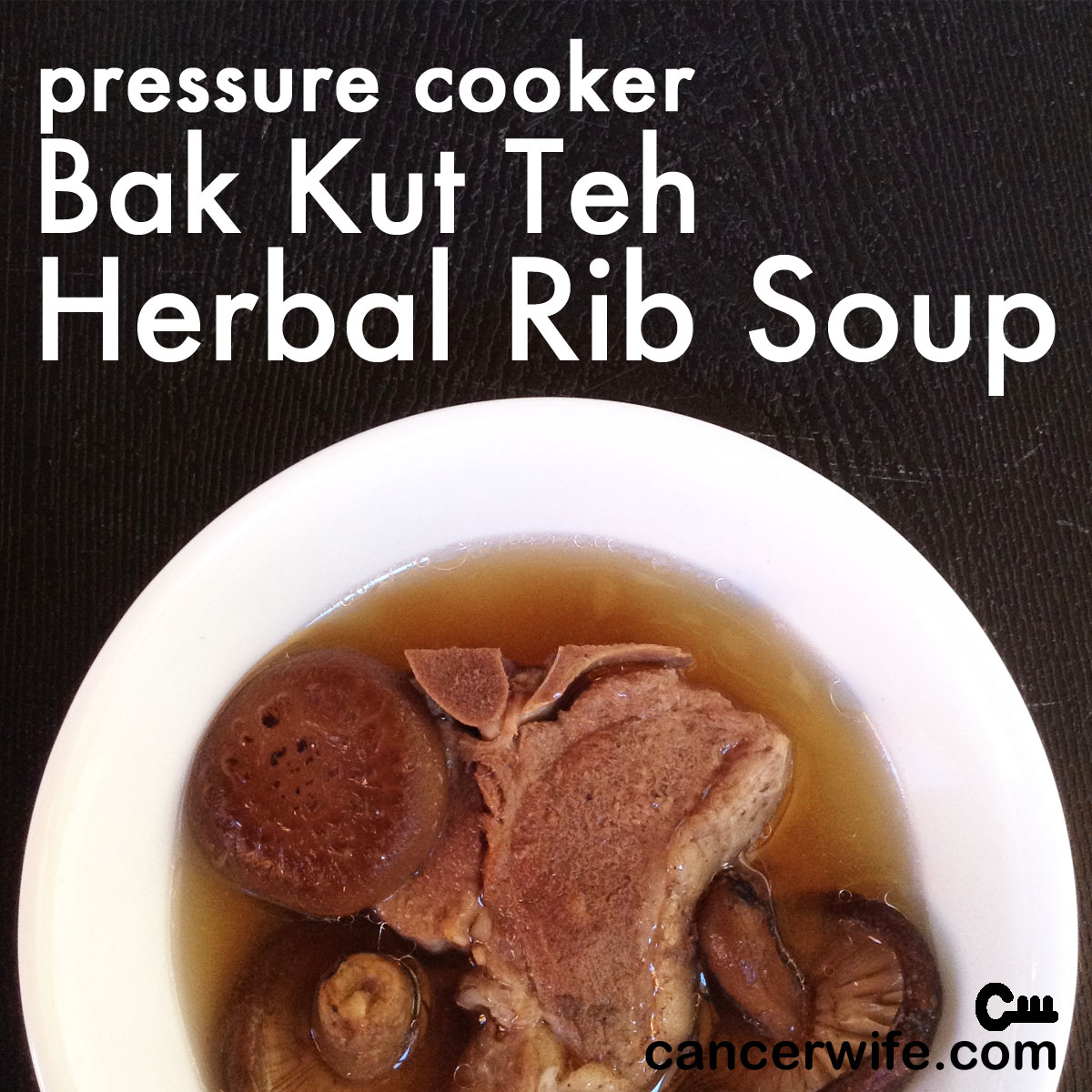 Frozen cuts of pork, chicken or lamb with bone (rib, chops or soup bones with meat) can be used to make bak kut teh. The soup packets can be bought at Asian supermarkets. For this recipe, I only used 1 packet of the A1 soup spice, as it's strong enough for me.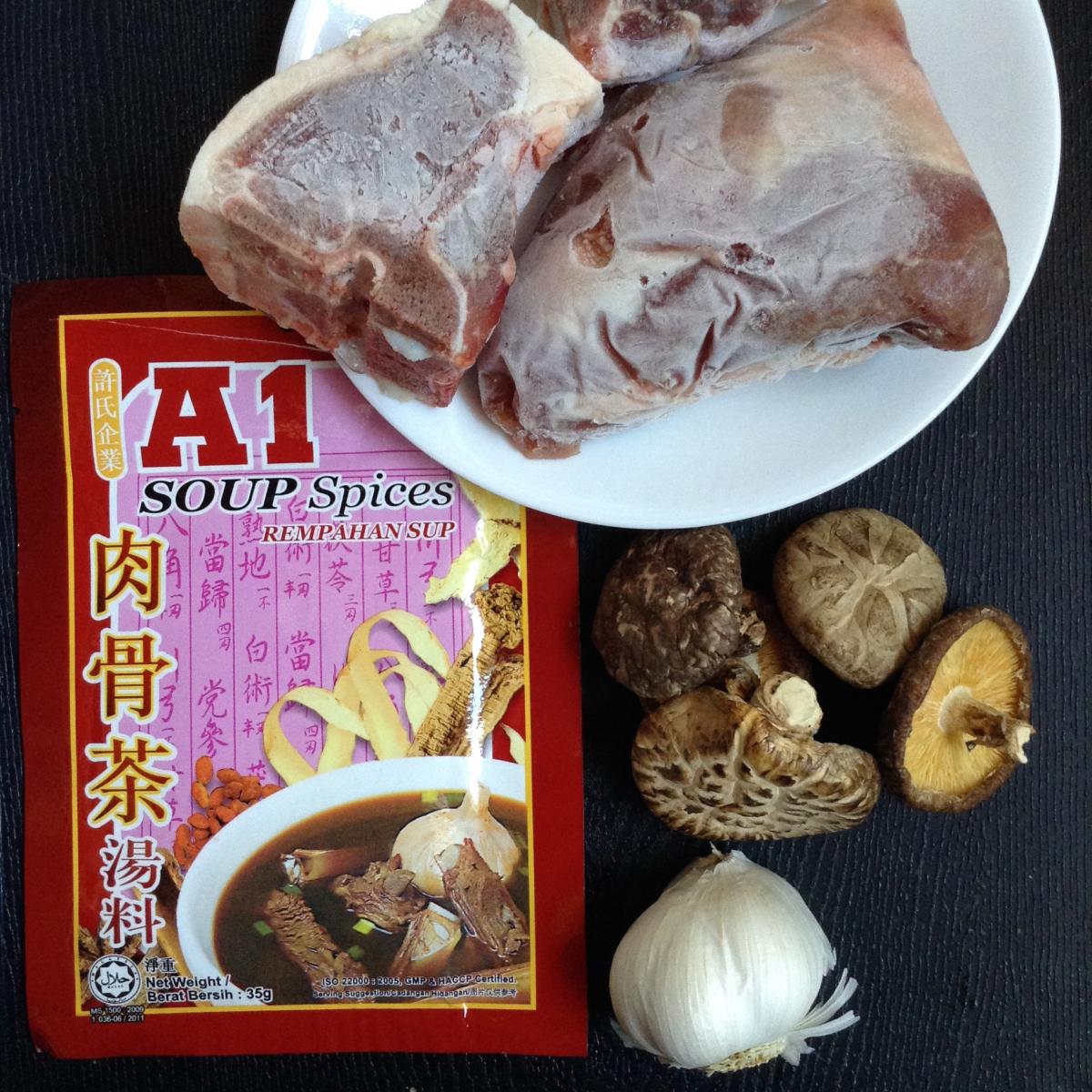 The first time I made soup in the Instant Pot, I waited about an hour for the pressure to build up, before the pressure cooking time even started. It was too long of a wait for me!
So, this time I tried to speed up the time for pressure to build up by pouring in boiling water that I made in an electric kettle. It only took 15 minutes for the pressure to build up, so I will be adding in boiled water for soup from now on!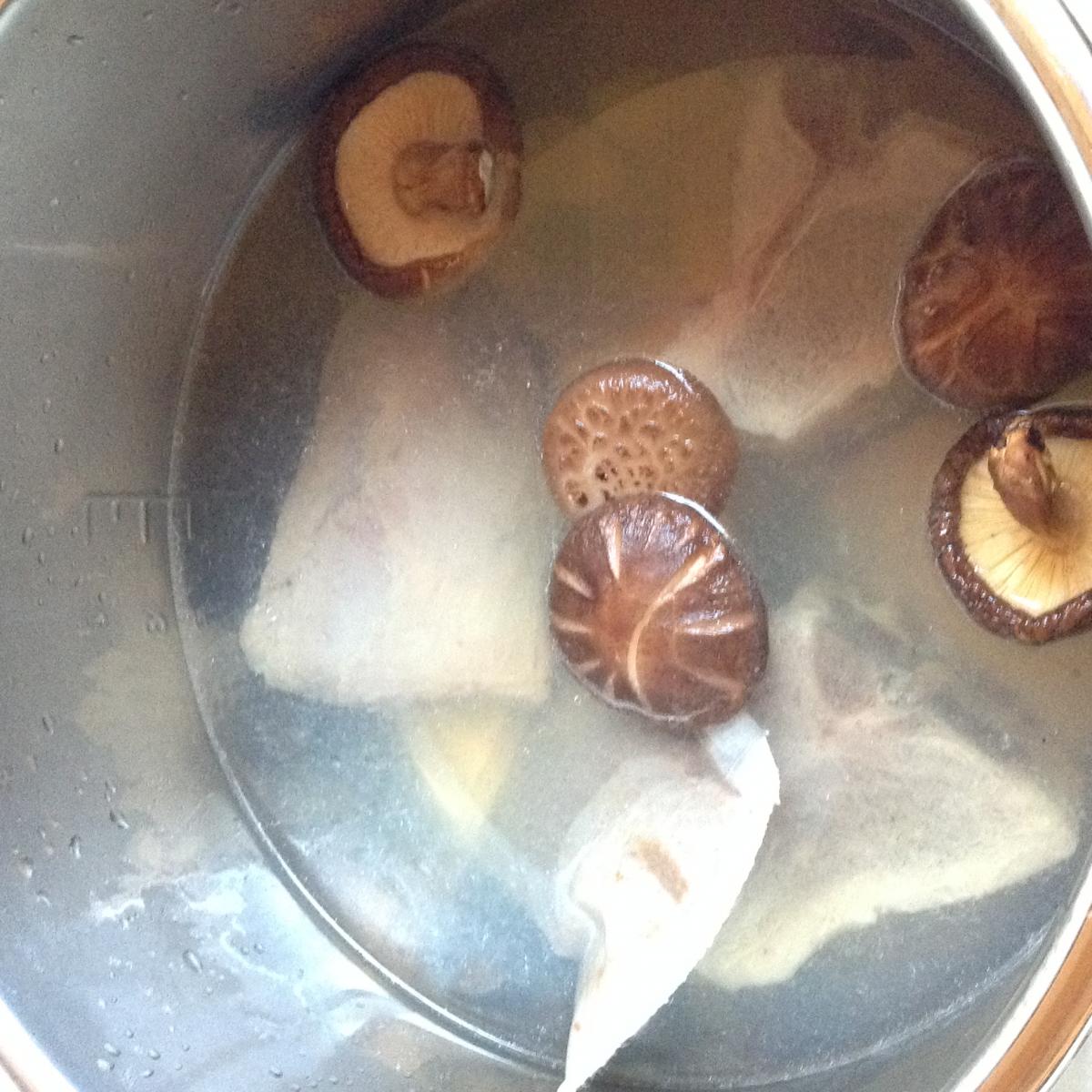 I used the "Soup" setting for this recipe. If you want your soup to be even more rich and flavorful, and if you have time to spare, you can add to the preset 30 minutes cooking time by pressing the "+" button to your desired cook time.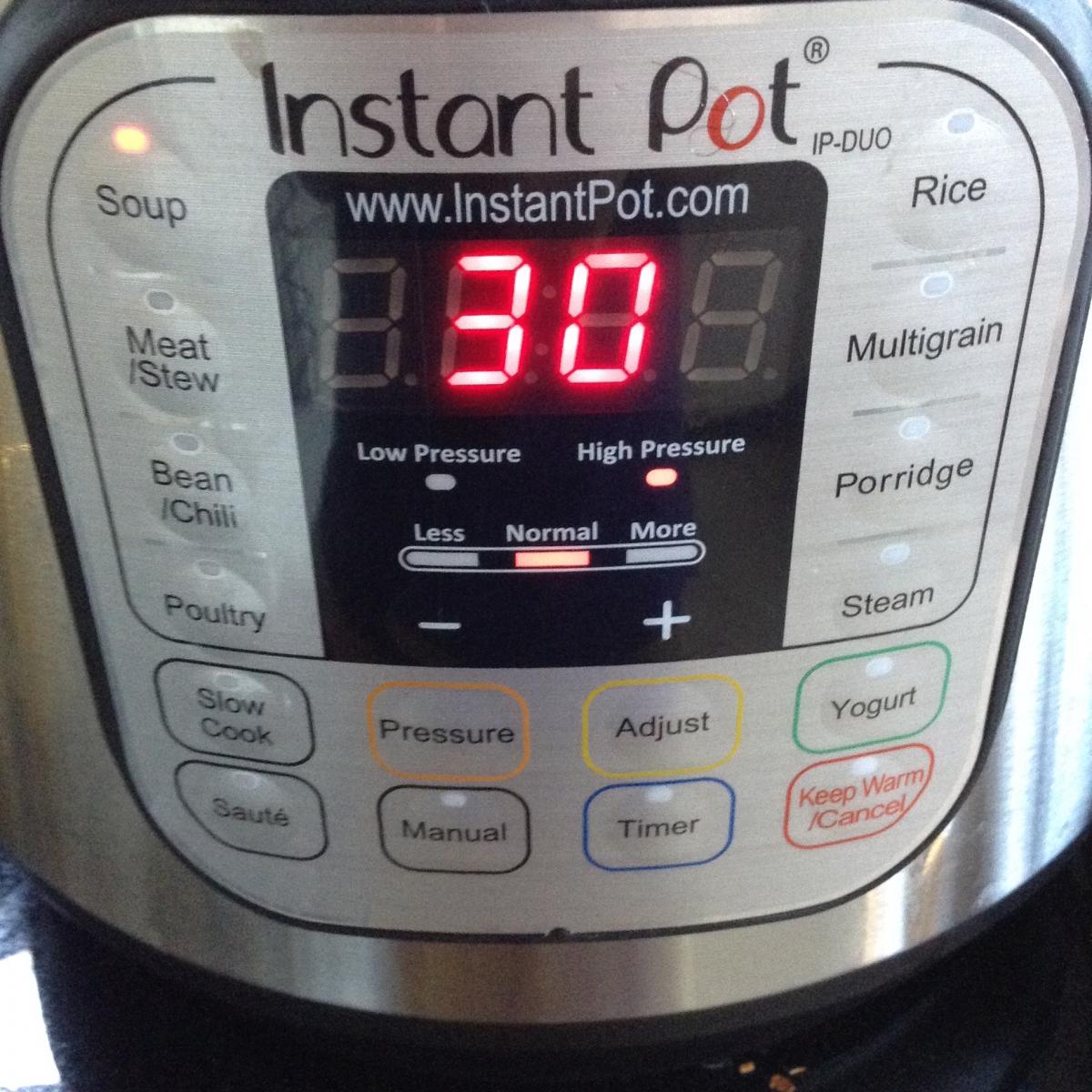 This soup is a meal in itself, as the meat becomes very tender and goes well with rice and soy sauce to dip the meat in!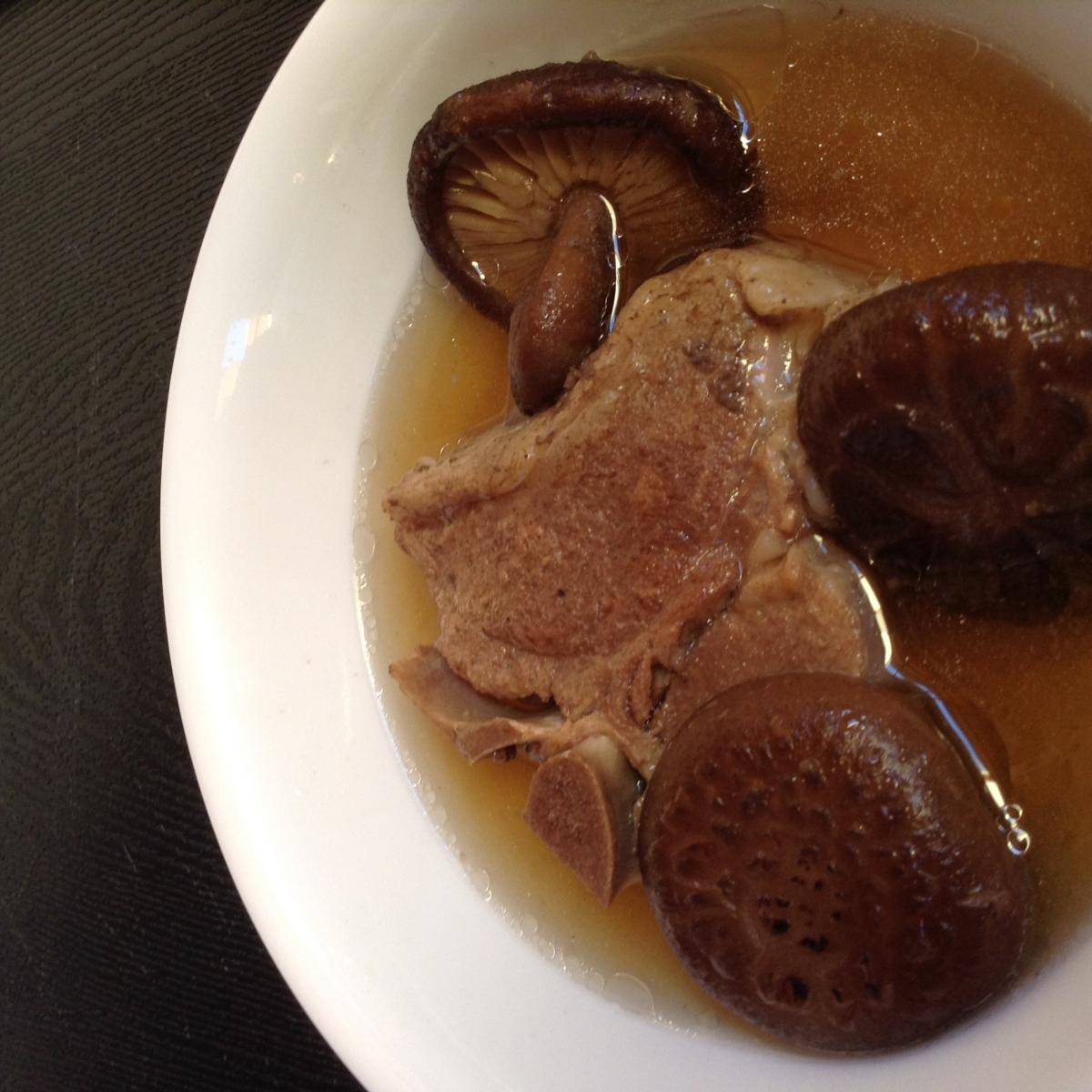 Bak Kut Teh Herbal Rib Soup
1 lb meat with bone (pork, chicken or lamb - frozen is fine)
1 packet of Bak Kut Teh Herbal Soup Mix (from Asian supermarket or
from Amazon
)
5-6 cloves garlic
5-6 dried shitake mushrooms
1) Put meat, herbal soup mix, garlic cloves and shitake mushrooms into the Instant Pot.
2) Prepare boiling water (I used an electric kettle). Fill the Instant Pot with boiling water up to the 7 cup mark, about 1/2 of the pot, so the meat is completely covered.
3) Lock in the lid, set the steam release handle to "Sealing".
4) Press the "Soup" preset button (30 minutes).
5) When the pressure cooker beeps to signal it's done with the cooking time, press the "Keep warm/Cancel" button to stop the heating process. The display should read "OFF". This will accelerate the natural pressure release, otherwise you'll be waiting a long time to open the lid.
6) Skim off fat from the surface of the soup. Add salt to taste.
Looking for more Instant Pot Recipes?