Gifts for Cancer Patients

What are good gifts for cancer patients?
Over my cancer journey, I've received many thoughtful gifts that warmed my heart and lifted my spirit!
Here are gift ideas that will help cancer patients get through a very difficult time in their lives.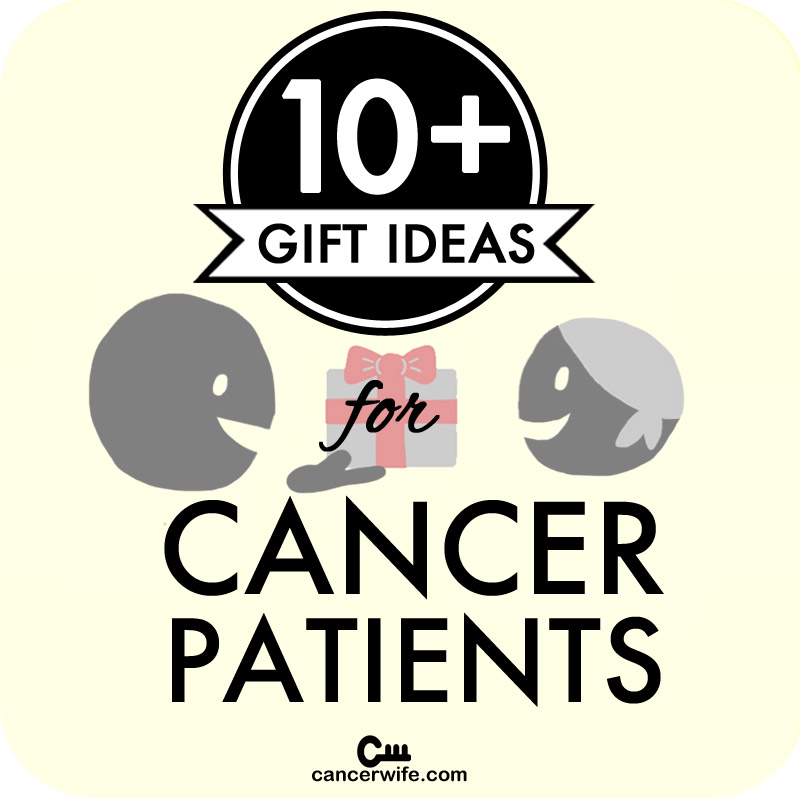 A handwritten note is a great way to let the patient know they are thought of, cared for and loved!
You can slip in a gift card there, such as from Starbucks or Amazon!
Tutorials for making your own greeting card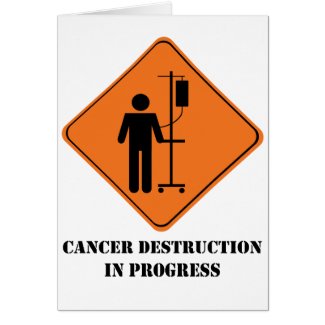 Cancer destruction in progress greeting card
by Cancerjourney
2) Vinyl Window or Wall Clings:
These are removable vinyl clings that add color and fun to the patient's room, whether at home or at the hospital!
I've tried many brands of these window and wall clings, and I love the fun patterns and high quality of Homestickers for Windows
the most!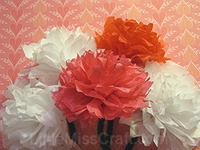 3) Paper Flowers:
Tissue paper flowers avoid the problems of bacteria and allergies from fresh flowers, and are just as beautiful and cheerful as fresh flowers!
Handmade paper flowers are a sweet personal way to say you care!
Tutorial for handmade tissue paper flowers
COMFORT GIFTS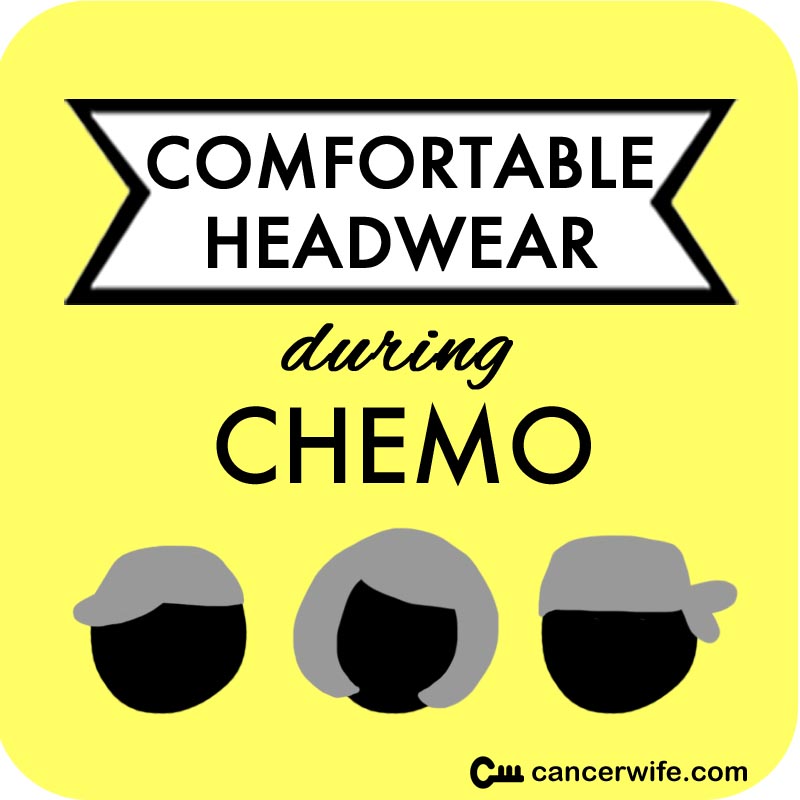 4) Buff headwear:
If the patient will be losing hair or has already lost hair during treatment, a nice gift is Buff headwear
to keep their head covered and warm. There are tons of colors + patterns. Suitable for men, women and children.
I bought 6 of them when I went through chemo, wearing one a day. After my hair grew back, I still wear my Buffs as a scarf or hat! A well worth investment, as my Buffs are still in great shape 6 years after my chemo! More on why I chose to wear the Buff during chemo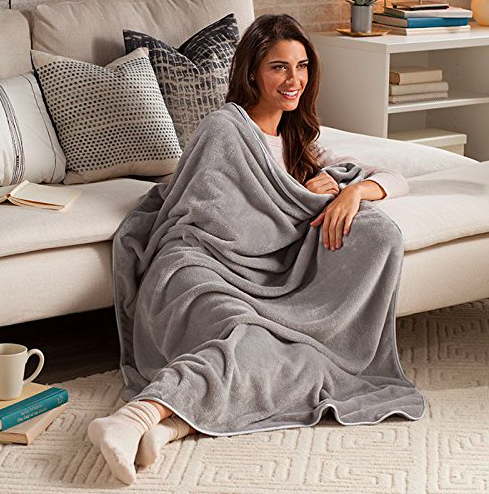 5) Brookstone NAP blanket:
I received this Brookstone NAP blanket
as a gift, and it brought so much comfort when I was going through all my treatments. This soft velvety blanket helped me rest when I was in pain and miserable.
6) Fuzzy socks: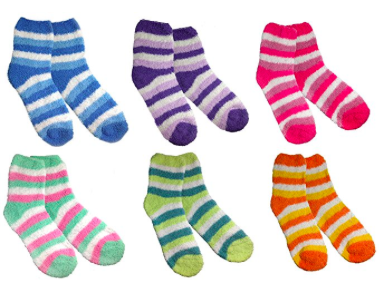 When I was in the hospital for treatment, I always felt cold. Part of it is because of the temperature setting, but also because I was in a thin hospital gown! That's why I always wore these fuzzy socks
in the hospital.
I wore these fuzzy socks whether I was in the hospital or at home. They kept me warm and comfortable!
7) Fun t-shirts:
ACTIVITY GIFTS
A subscription to a magazine is a great way to give a gift consistently every month.
General interest: Reader's Digest
National Geographic
Science/ Mechanics: Popular Science
Scientific American
Make
Cooking/ Food: Better Homes & Gardens
Food Network Magazine
Martha Stewart Living
Lighthearted and funny books help take their minds off the illness.
I gave this Laughter Really Is The Best Medicine, Reader's Digest Book to a friend fighting cancer, to bring smiles and laughs.
Choose books that cover topics the patient is interested in.
Portable games that can be brought to the hospital are great gifts.
I received this Bananagrams as a gift, and it gave me many hours of fun.
11) Crafts:
Crafts help the patient pass time and to make something fun. Craft tutorials for cancer patients
I received this Origami Craft Pad as a gift, and I loved it!
It is compact, with both instructions and beautiful origami paper in the pad. It was easy to bring to the hospital for appointments or overnight stays.
PRACTICAL GIFTS
12) Amazon Prime:
One of the most useful gifts that I've used is the Amazon Prime membership. It helped me to get through times when I had low white counts and could not go outside. Even though I was stuck at home, I was able to buy supplements, necessities, and of course, retail shopping therapy. It was fun to receive packages at the door, within 2 days of ordering!
13) Hookless Shower Curtain with Snap-in Fabric Liner:
I realized recently that this Hookless Shower Curtain with Snap-In Fabric Liner
would have made it much more pleasant when I went through cancer treatments. That's very curious, you may be thinking!
Taking hot showers is one way to relax the body, and often a place to release emotions, of which there will be many when going through cancer.
This shower curtain does three wonderful things:
1. The see-through mesh panel at the top lets in light into the bathtub area, making it much more bright and pleasant while in the shower.
2. It is SUPER easy to take down the shower curtain, or take off the snap on liner for washing. Keeping the shower curtain clean is important as you don't want to breathe in mold that grows on the curtain. When I had a regular shower curtain during treatments, washing the shower curtain was the last thing on my mind. But with this inovative design, it takes a few seconds to snap the curtain off and on the rod!
3. The curtain and liner are fabric. In the past, I used plastic curtain liners. The problem with plastic liners is that during a hot shower, the chemicals from the plastic can be released into the steam that you then breathe in! With cancer, I needed to minimize my exposure to unnecessary chemicals.
One common side effect of cancer treatment is immune suppression. That means one cannot fight off germs as they usually do, and that can cause very serious consequences, sometimes even death.
When I was going through chemotherapy, I was very cautious about not accidently cutting myself while preparing food, as that could cause an infection that I couldn't fight off. Even opening cans became a hazard with the rugged can lid!
That's when we found out about the safe cut can opener. When you open a can with this can opener, the lid ends up with a smooth rim! It's quite neat, and a great gift for anyone who is going through cancer treatment.