Instant Pot Steel Cut Oatmeal (Apples + Raisins)

Healthy steel cut oatmeal usually takes a long time to cook, but with the Instant Pot, it's super fast and easy to cook!
I cooked apples and raisins along with the steel cut oatmeal to make this a delicious complete breakfast.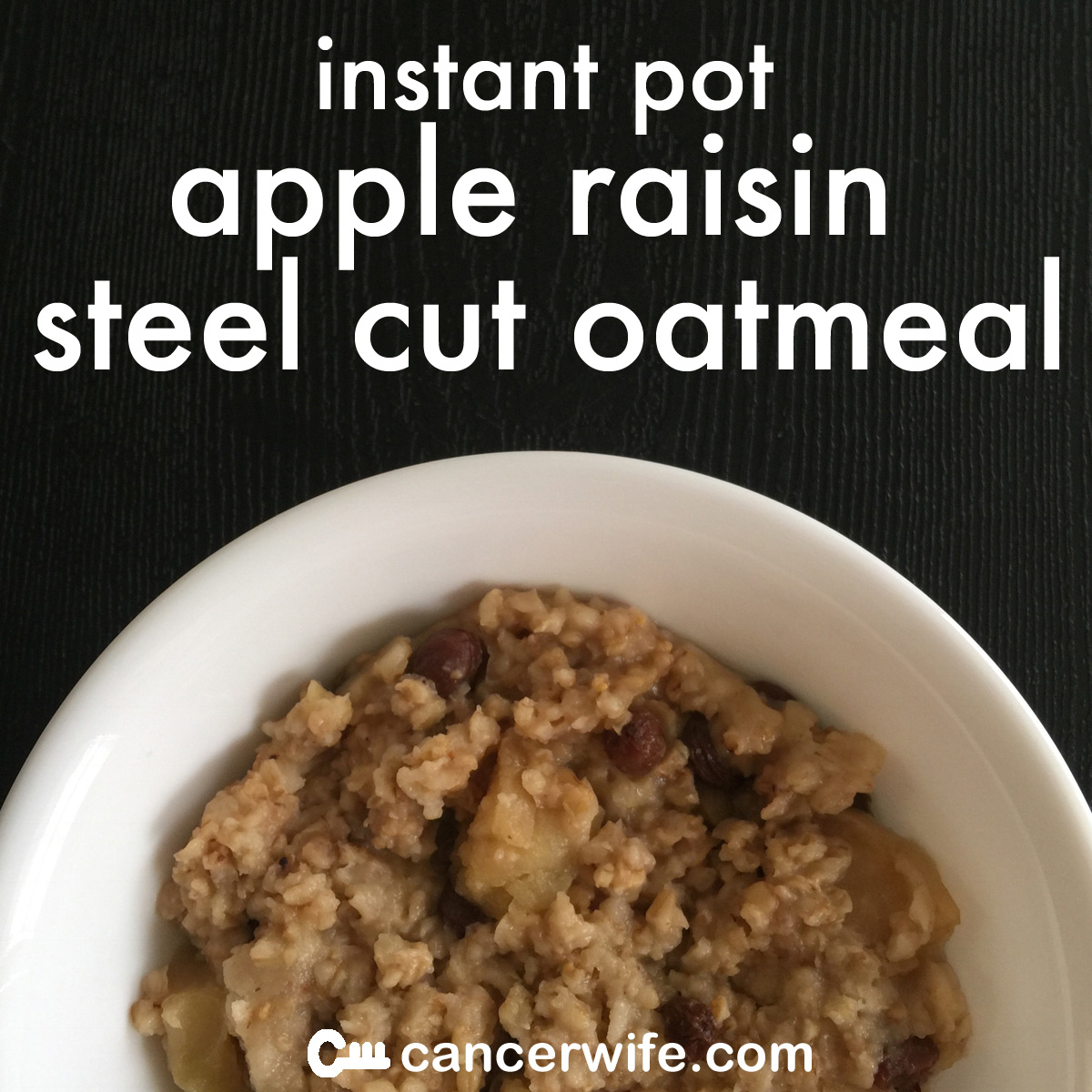 The Instant Pot, an electric pressure cooker, cuts down the time to cook steel cut oatmeal.
I bought a large 7 pound bag of organic steel cut oatmeal at Costco. I decided to add raisins and an apple to this batch of oatmeal.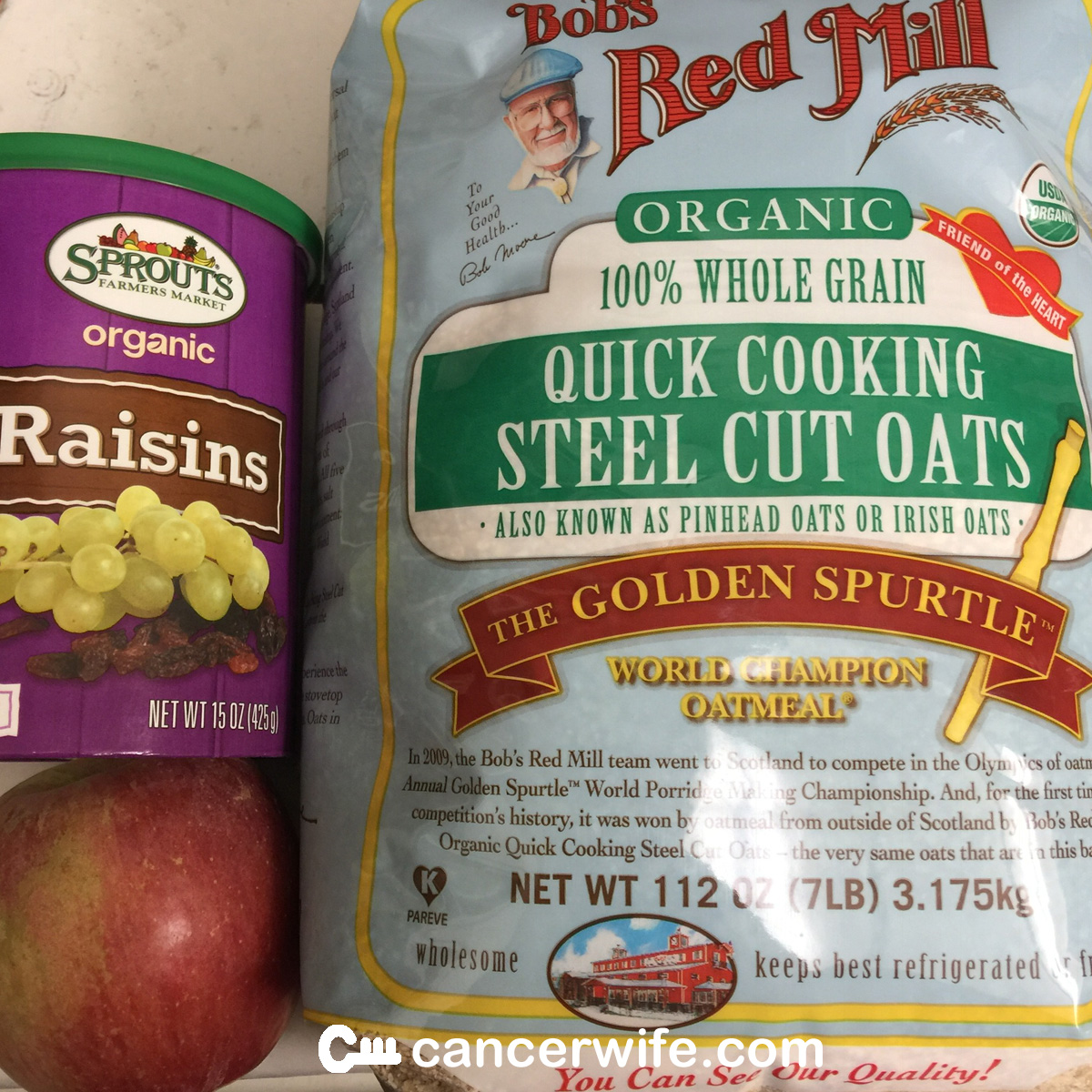 I first lightly toasted the oatmeal with some butter on "Saute" (1). This gives the oatmeal a nuttier and richer flavor. Then I turned off the "Saute" to prevent any burning. Next the apples and raisins were added (2). Followed by water (3). The Instant Pot was then set to 15 minutes "Manual" (4).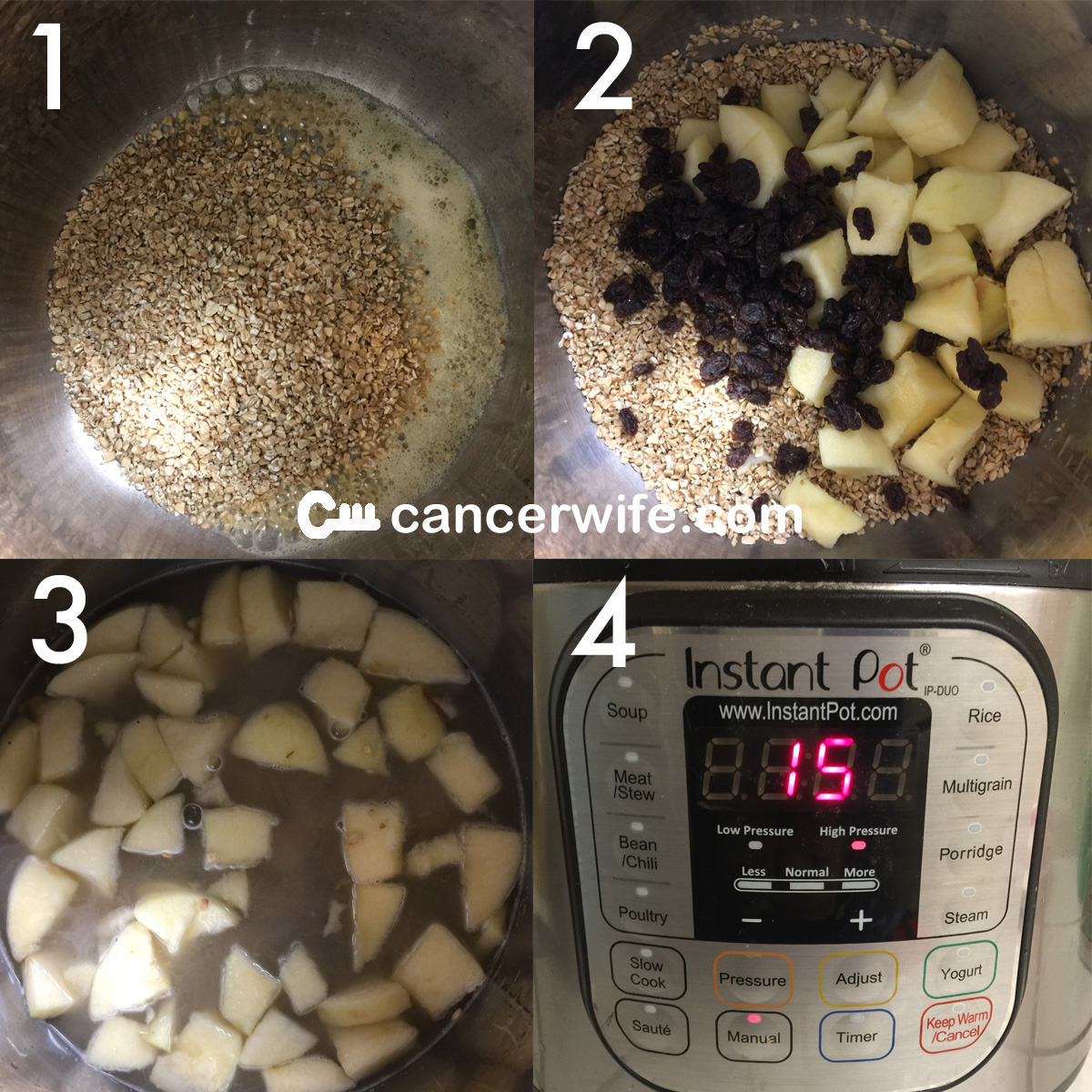 The oatmeal had a little bit of bite to it. I prefer it softer and creamier, so the next time I cooked it at 25 minutes and it was perfect.
Instant Pot Steel Cut Oatmeal (Apples + Raisins)
About 4-6 servings
1 tablespoon butter (optional)
1 cup steel cut oatmeal
1 apple, peeled and diced (optional)
1/2 cup raisins (optional)
3 cups water
1) Press "Saute". Melt the butter in the inner pot. Mix the oatmeal with the melted butter until nutty, but not burnt. Turn off the "Saute". (If omiting the toasting step, don't turn on "Saute". Just add the oatmeal to the bottom of the inner pot.)
2) Add the apples and raisins.
3) Add the water and mix the oatmeal at the bottom well.
4) Press "Manual", then adjust time to 15 minutes for oatmeal with a bite, or 25 minutes for creamier/softer oatmeal.
5) Natural pressure release when the pressure valve drops.
6) If not eating it immediately, can store in refrigerator and reheat later. (I ate the oatmeal over several days.)