Instant Pot Pork Rib Adobo

The savory and vinegary flavors of pork adobo make it a delicious and hearty dish to go with rice! I also love this dish because both the pork adobo and rice can be cooked together in the Instant Pot. A one pot meal ready in under an hour without having to stand over the stove--that's the kind of meal I like to cook!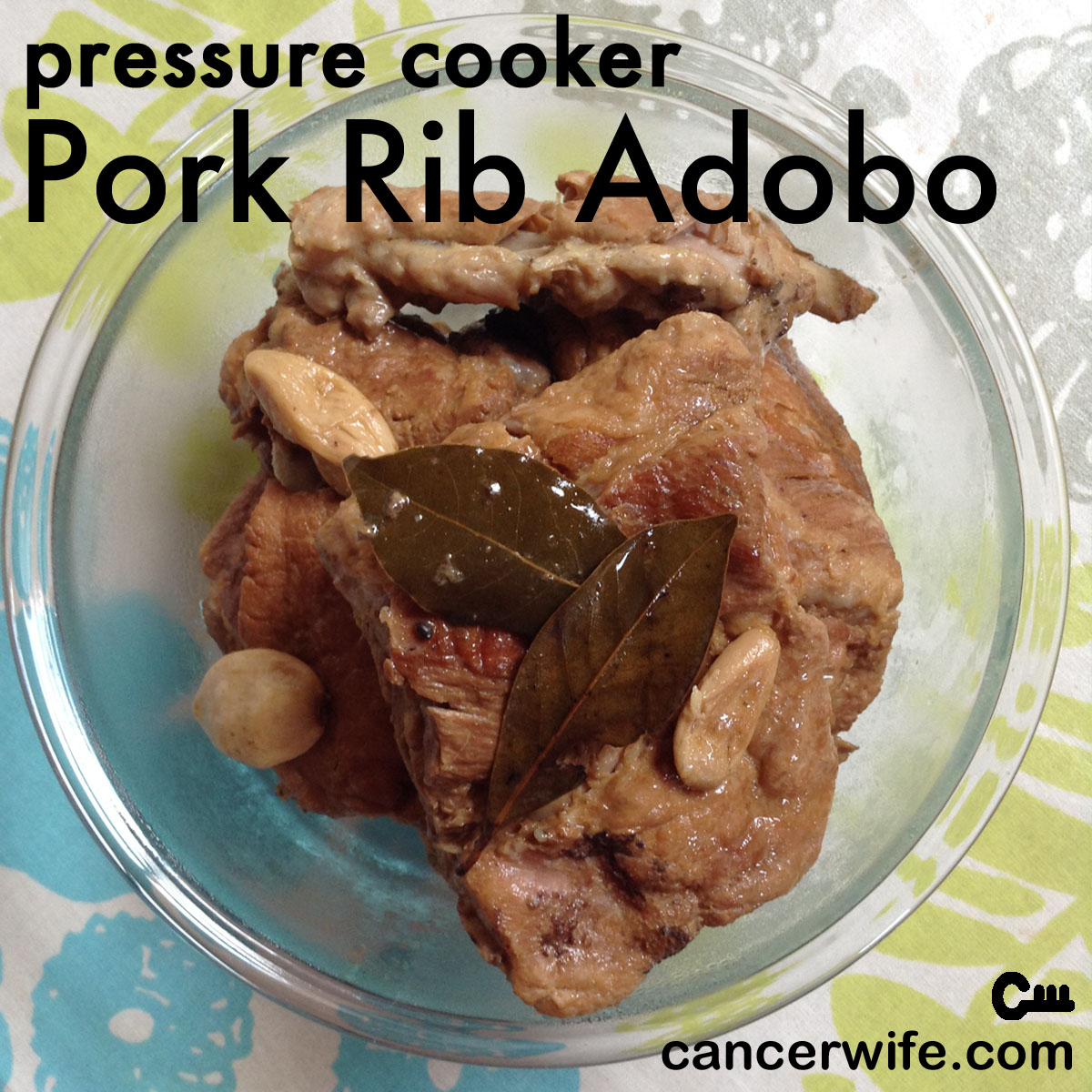 I used pork ribs in this dish, but other cuts of pork can be used. I've also used cubed boneless pork loin chops. I found that the adobo is more tender if there is a bit of fat in the meat.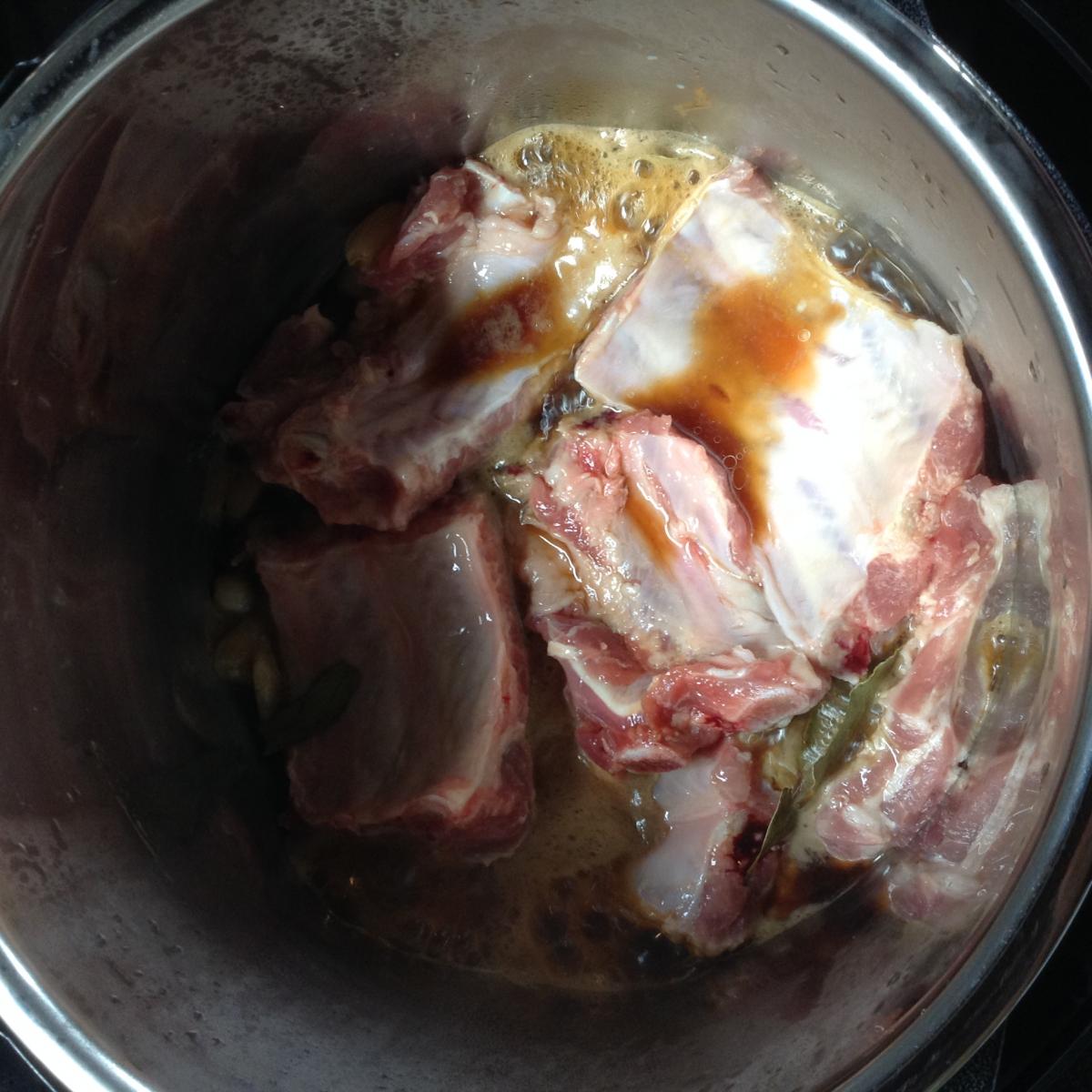 The garlic is sauteed in the Instant Pot, then the ribs, seasonings and water are added.
If you want to steam your rice in the Instant Pot while the adobo is cooking, add a metal rack on top of the adobo, then put a stainless steel bowl with raw rice and water. Make sure the bowl fits and is below the "MAX" mark on the pot.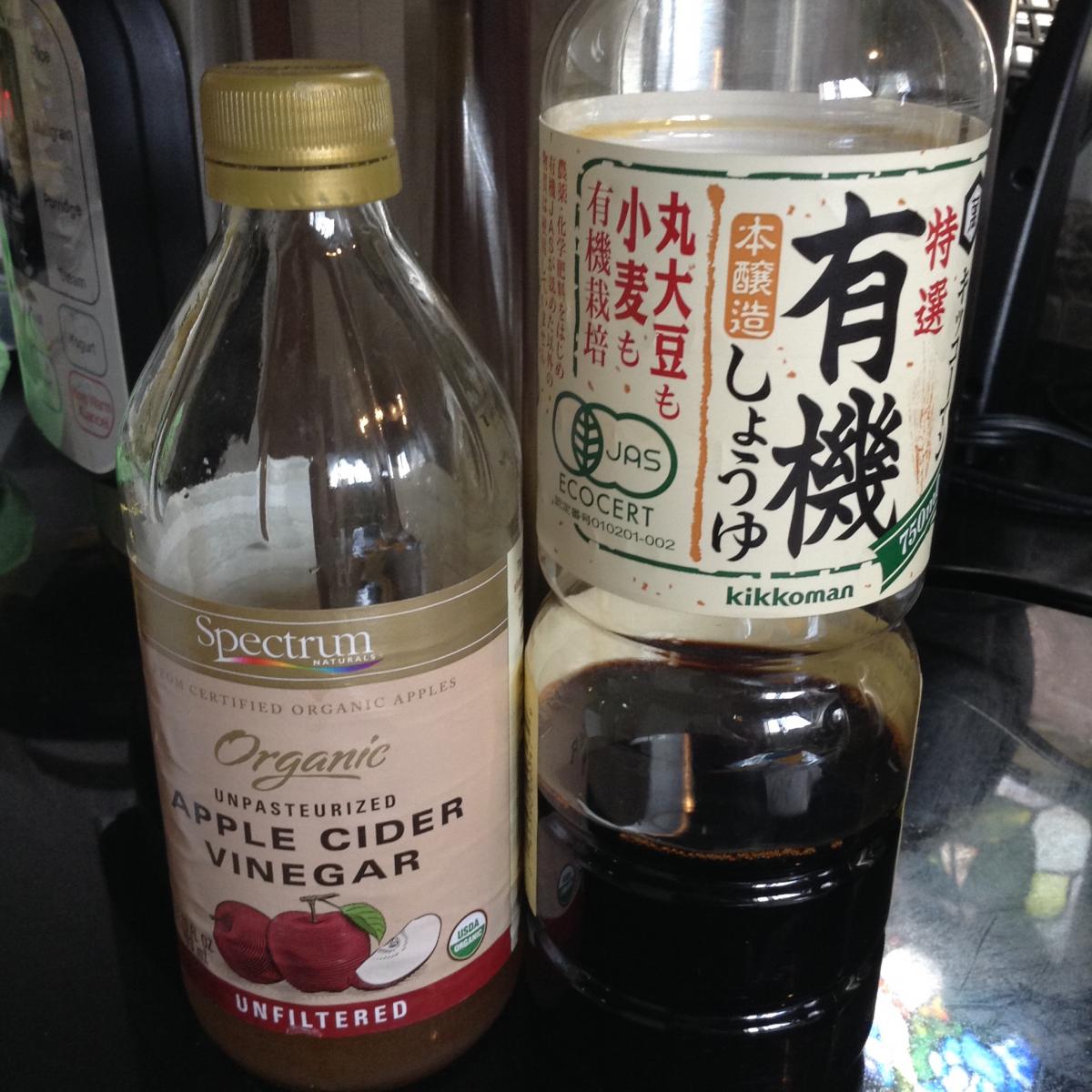 I use apple cider vinegar, but other kinds of vinegar can be used too. As for soysauce, I had this organic Kikoman soysauce on hand that I used for this dish. I've also used the low sodium Kikoman soysauce for the pork adobo.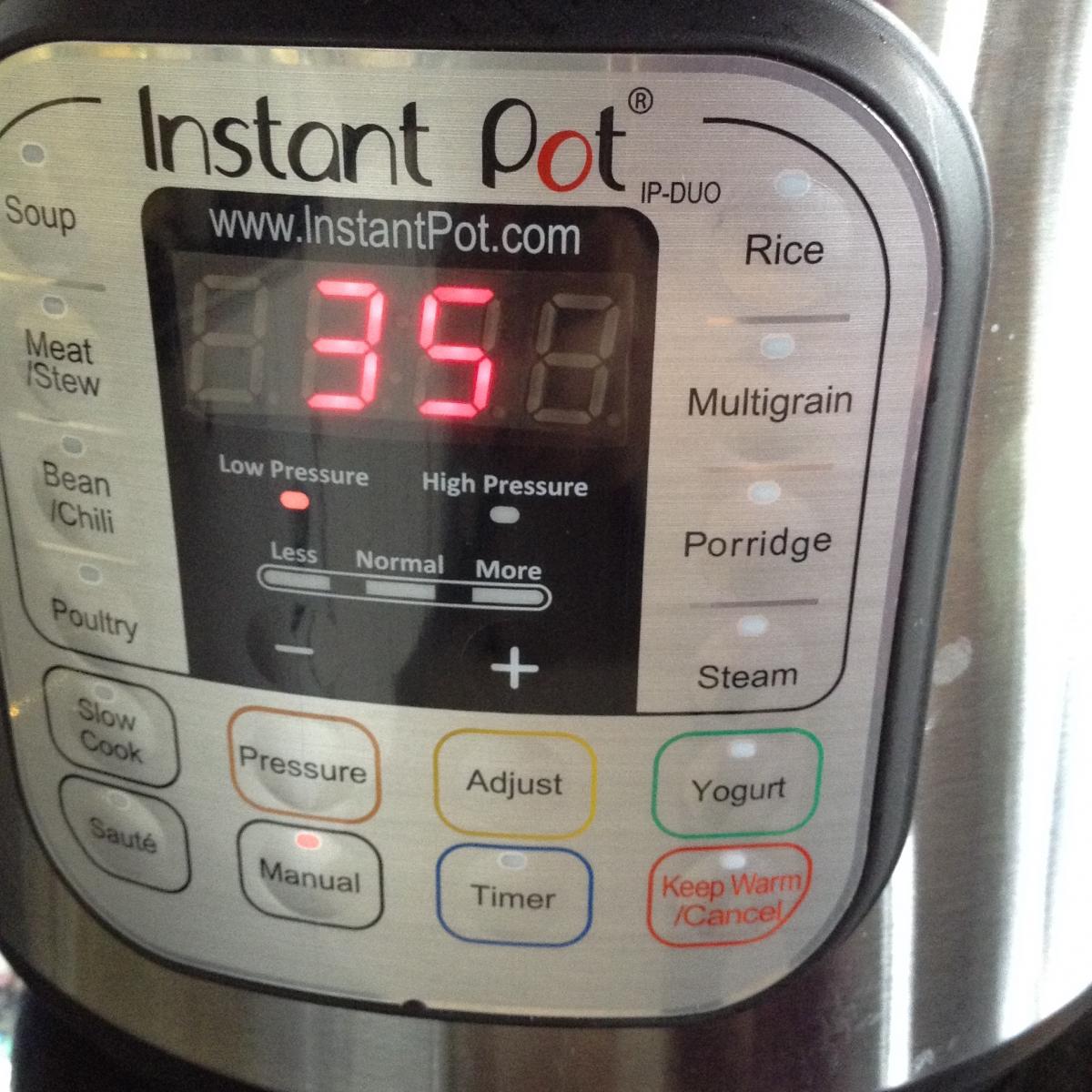 The Instant Pot is set to Manual, Low Pressure, for 35 minutes.
I have a feeling that natural or slow release makes the meat more tender, while quick release can sometimes remove the juices from the meat, making it tougher. Does anyone have any thought about this?
The pork adobo ribs are tender and flavorful. This is a dish that makes me want to eat at home instead of going out to a restaurant!
Pork Adobo Ribs (or Stew)
2 lbs baby back ribs cut into 2-rib pieces (or 1.5 lbs boneless pork loin chops, cut into 1 inch cubes)
4-5 cloves garlic
3 dried bay leaves
1/4 cup apple cider vinegar
1/4 cup soy sauce (I use low sodium Kikoman soy sauce)
1/2 Tbs salt (Optional - my soy sauce is low sodium so I add salt)
1/2 cup water
Optional - if steaming brown rice along with pork adobo:
1 cup brown rice with 2 cups water in a stainless steel bowl.
1) Saute garlic with oil, then put pork ribs into pot for a few minutes.
2) Add vinegar, soy sauce, bay leaves, salt (if your soysauce is low sodium) and water.
3) Optional - if steaming rice together with this dish:
For 2-3 servings of brown rice: In a stainless steel bowl put 1 cup of brown rice + 2 cups of water. Put a metal rack on top of the adobo stew, then put the bowl with the rice on top of the rack. Make sure the bowl is under the "MAX" mark of the pot.
3) Instant Pot settlings - Press "Manual", then press "Pressure" button to set to LOW pressure, 35 minutes.
4) When it is done, press the "Keep warm/cancel" button. Then do a quick release: using a chopstick or other long tool, switch the vent to "Venting". Be careful of the steam that will come out. If you have time, natural release, where you wait 10 minutes before flipping open the vent, is fine as well.
More of my Instant Pot Recipes.