Blueberry Chia Egg Oatmeal

I've been searching for a good breakfast food that is fast to make, low in carbs and high in protein.
I may have found it with this recipe!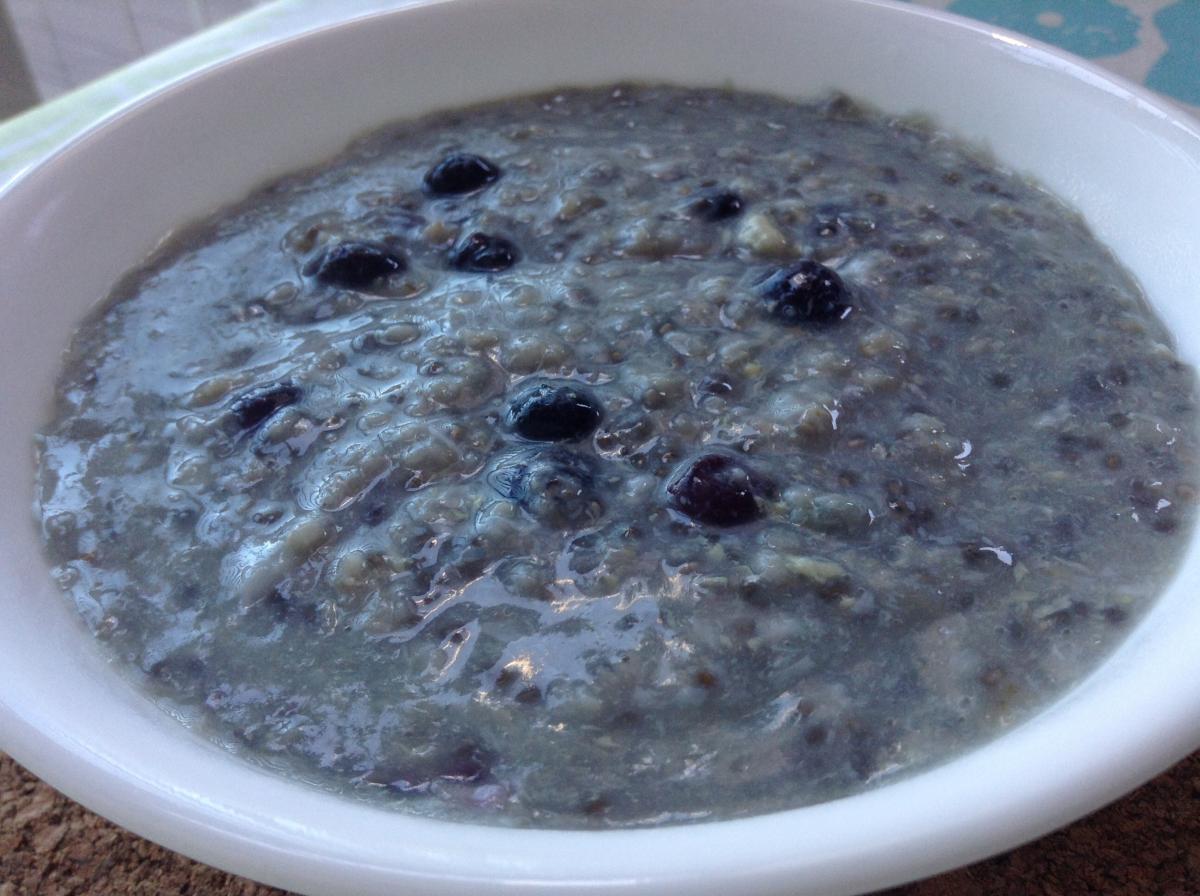 I learned how to make egg oatmeal from my late grandfather.
It really is an ingenious way to easily make a delicious nutritious meal. Grandfather knows best!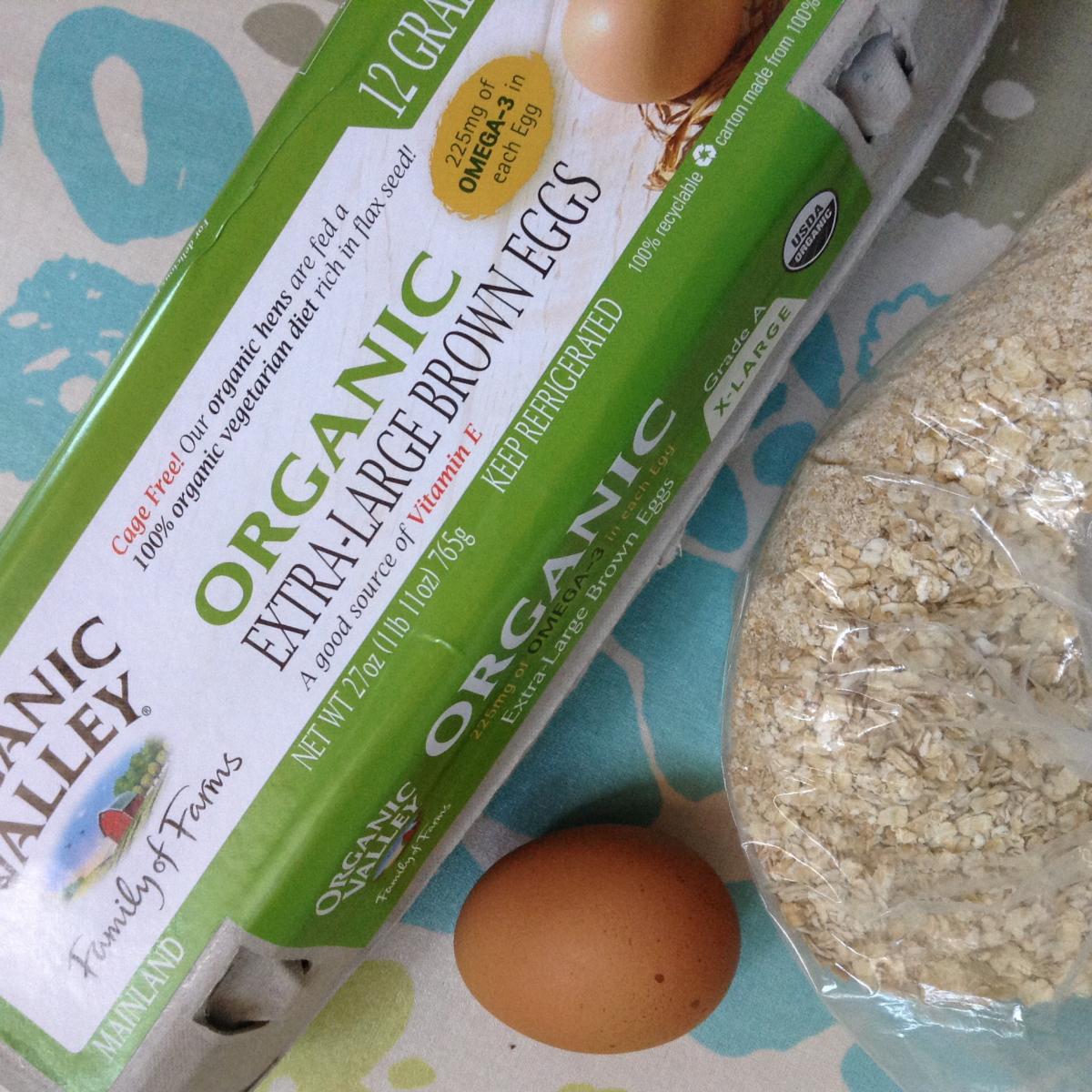 The egg gives the oatmeal a thick creamy consistency and good protein to start off the day.
I updated my grandfather's recipe by adding blueberries and chia seeds.
The blueberries provide natural sweetness and antioxidants. Chia seeds are packed full of
omega 3
and fiber.
You can buy Chia seeds from Costco or
from Amazon
. I like the frozen organic blueberries from Costco.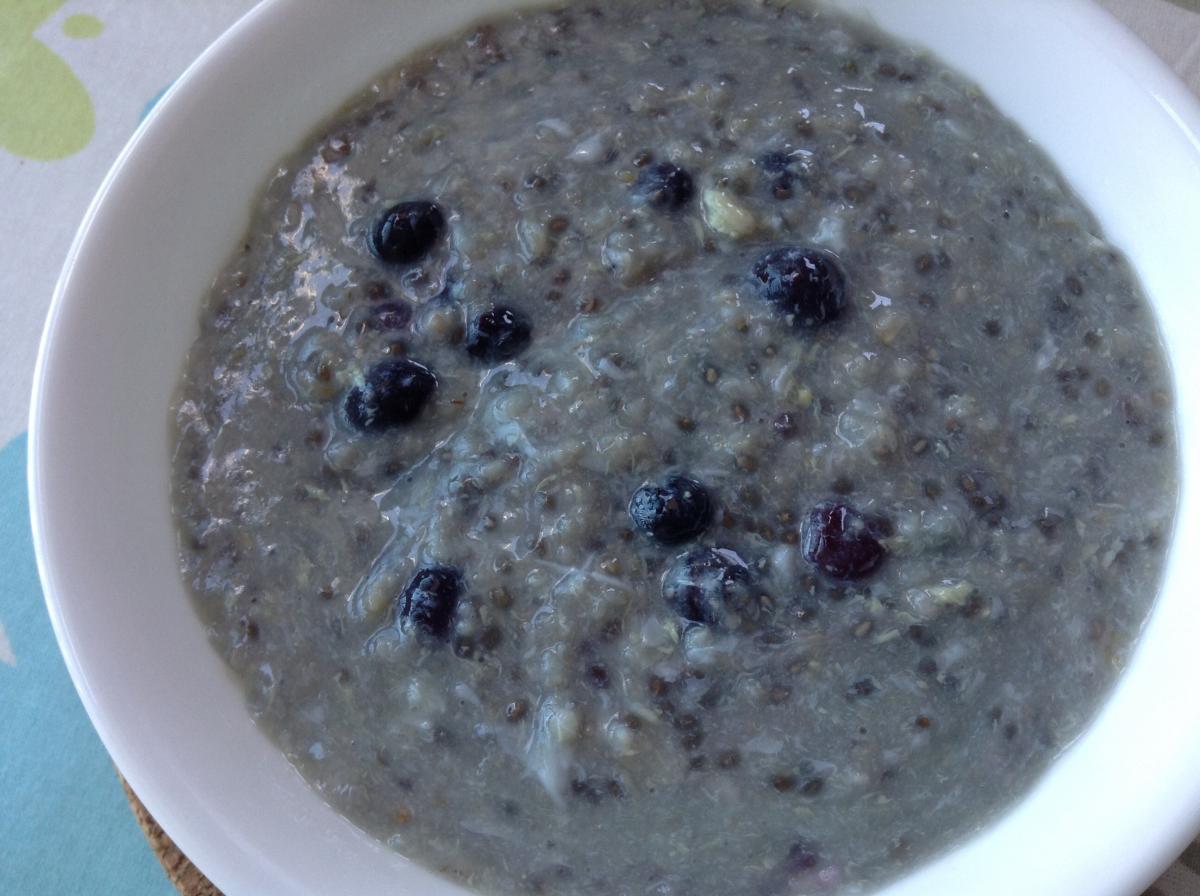 Blueberry chia egg oatmeal
For 1 person
2 tablespoons dry oatmeal
1 egg
1 cup water
1/2 cup frozen organic blueberries
2 teaspoons chia seeds

1) Add dry oatmeal and water to pot and boil.
TIP: For quicker cooking, I like to boil water in a hot water kettle first, then add that to the dry oatmeal.
2) When the oatmeal has boiled for a few minutes, break an egg into the oatmeal and immediately whisk until the egg has cooked.
3) Stir in frozen blueberries and chia seeds. Cook until all is heated up.