Healthy Snacking: Kettle Chips Real Sliced Potatoes

Potato chips are one of my guilty pleasures. When I started the
low omega 6 diet
, I realized that most of the chips have a ton of omega 6 fats.
Chips are usually fried in large amounts of sunflower or safflower oil, which are high in omega 6 (4g or 10g omega 6/ Tbs, respectively).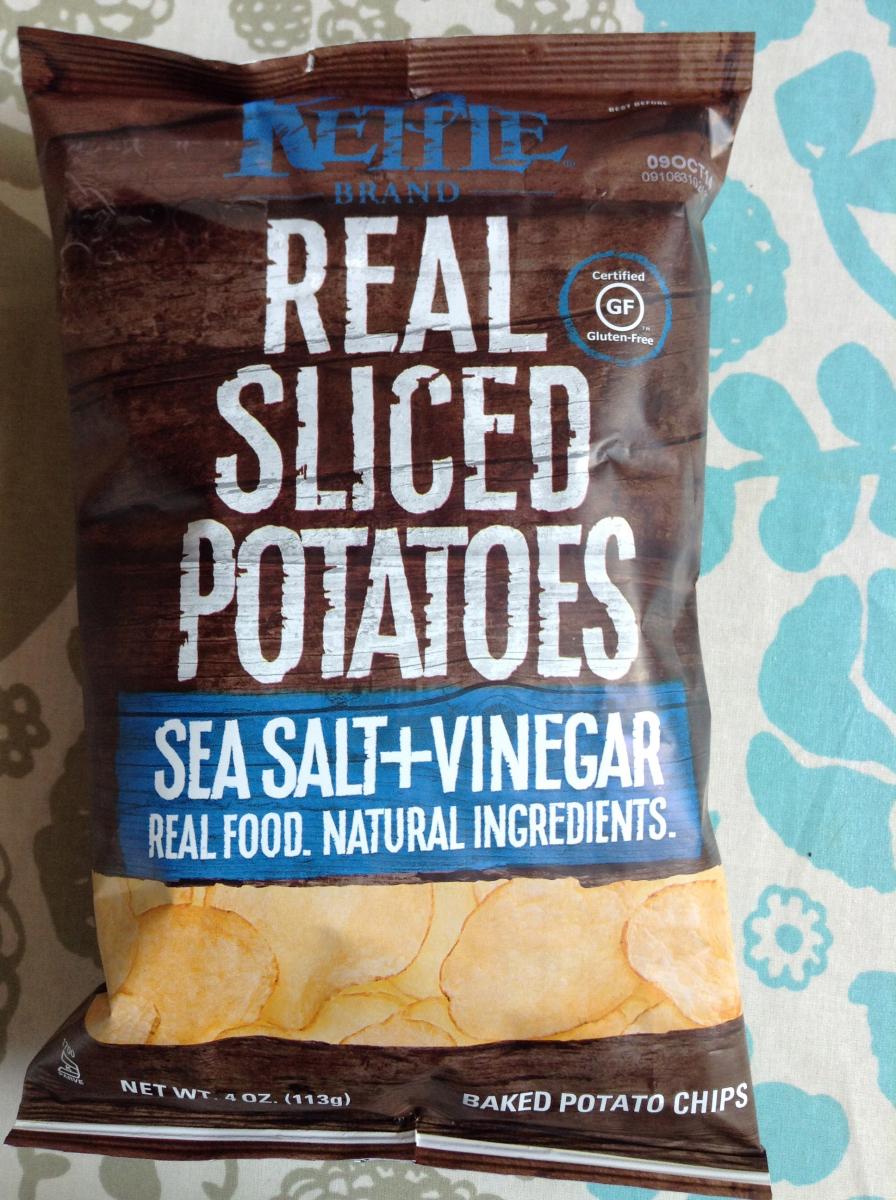 After walking through many chip aisles and looking at all the nutrition facts panels, I've found this baked potato chip with very low omega 6.
The omega 6 content is much lower than other chips because these chips are baked with less oil.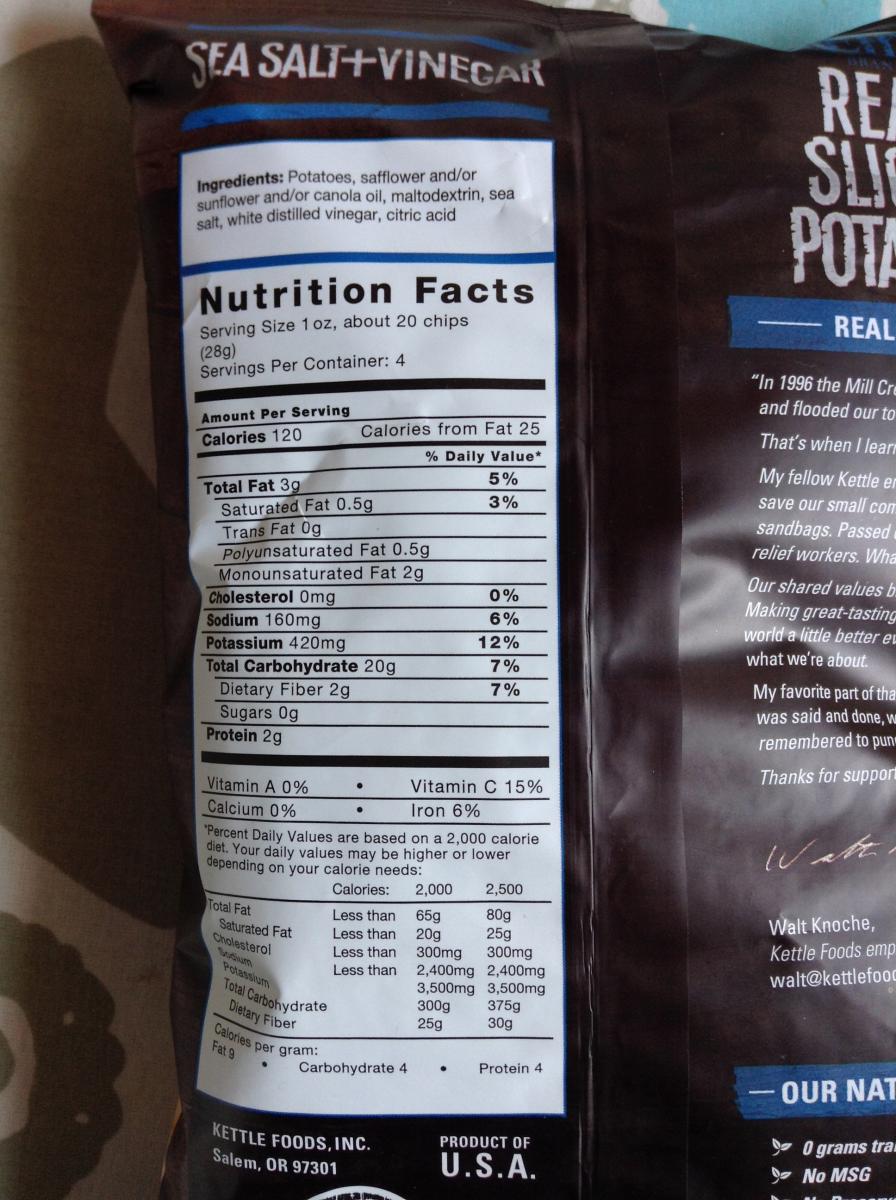 To figure out the omega 6 content, I look at the Polyunsaturated Fats, which consists of omega 3 and omega 6.
Then I look at the oils used for these chips. Sunflower, safflower and canola have negligible amounts of omega 3 compared to omega 6 (Nutrition Facts for Low Omega 6 Diet). So I assume all of the Polyunsaturated Fats are Omega 6 oils.
For comparison -
18 slices Lay's Potato chips (1oz) = 8.5g Omega 6
20 slices Kettle brand Real Sliced Potatoes (1oz) = 0.5g Omega 6
Kettle Chips Real Sliced Potatoes: Sea Salt, Sea Salt + Vinegar and Hickory Honey BBQ
The BBQ chips are quite good. They also have one that is made with olive oil, but I haven't seen it in the supermarkets yet. I'm a bit wary of heated up olive oil though, so I will be sticking to these three flavors!
Where to buy Kettle Chips Real Sliced Potatoes:
from Amazon
, from Whole Foods (
via Google Express (SF area)
)