Marinated Mushrooms

Whenever we go to a salad bar, we always look for marinated mushrooms to add to our salad. The marinated mushrooms add quite a bit of weight and price to our salad! This is until I realized I could make it myself at a fraction of the cost.
Now, I make a batch of these every week! These marinated mushrooms are great on salads, or as a side dish to any meal!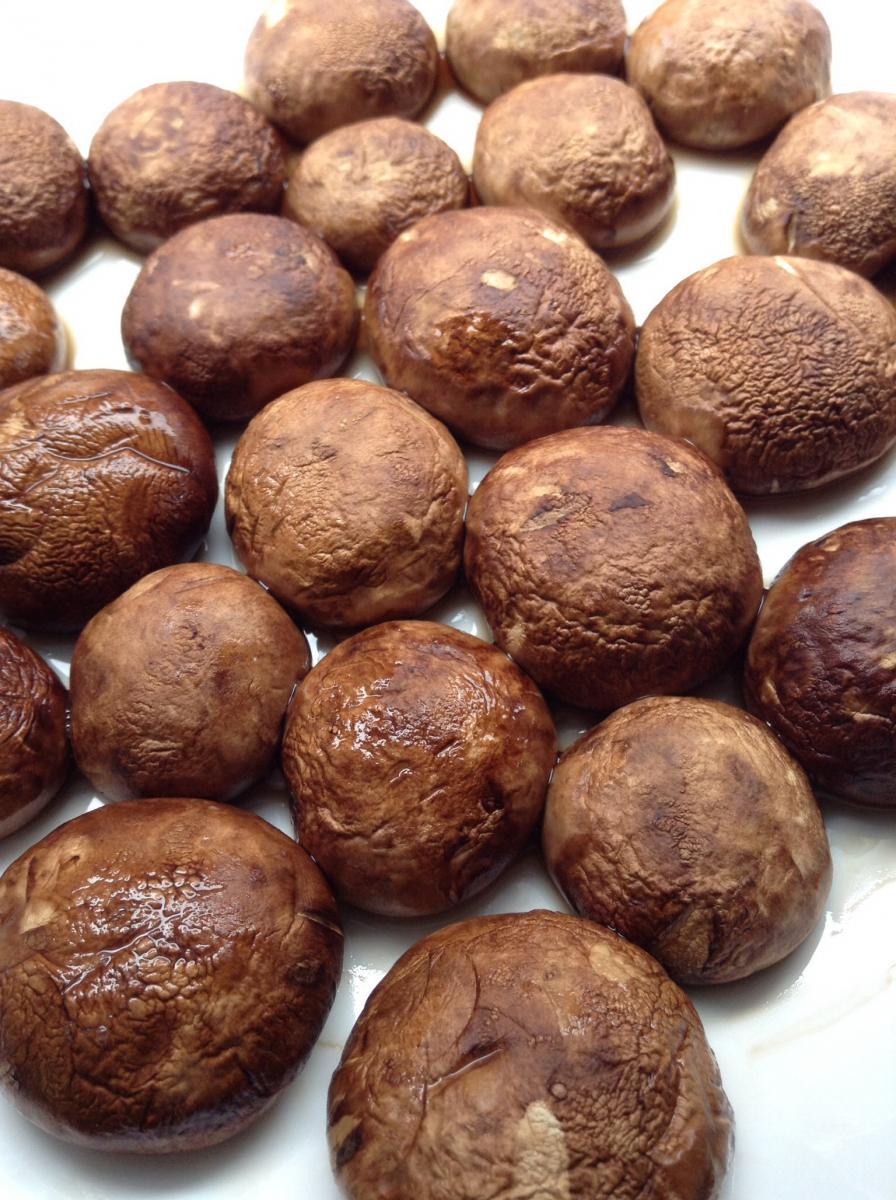 I take a box of brown mushrooms from Costco, remove the stems, wash and bake them.
You can prepare these mushrooms with or without the stems. I found that when it's prepared without the stems, the flavor goes into the mushrooms more.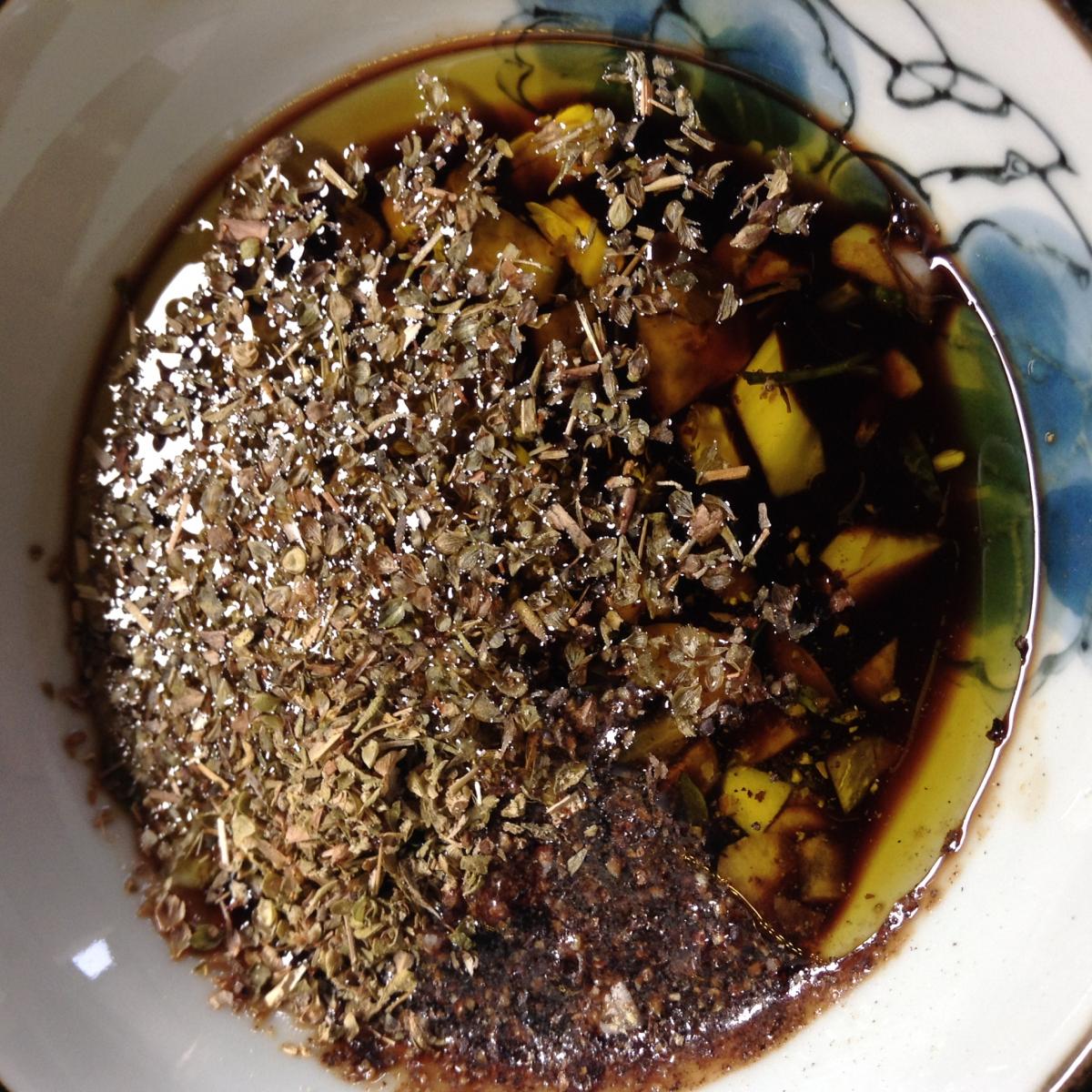 I like to let the marinade sit while the mushrooms are baking. I add the salt, garlic powder and oregano to the olive oil first so the flavors meld. After a while, I then add the balsamic vinegar. If you're on a strict ketogenic diet, the balsamic vinegar can be omitted.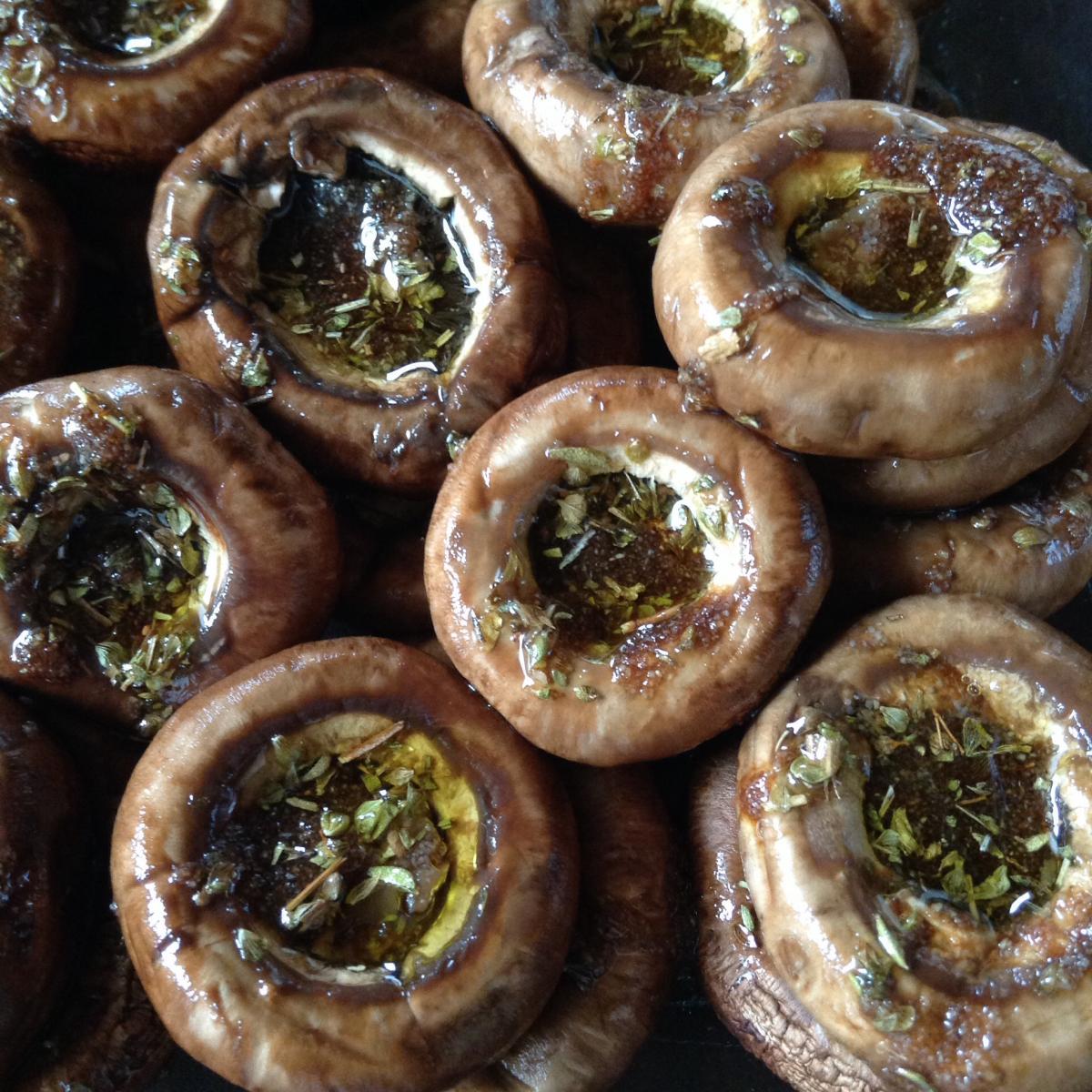 After the mushrooms have finished baking, I put them into a glass container, with the indented side facing up. It's important to drain away as much of the liquid from the mushrooms as possible, so that the liquid doesn't dilute out the marinade. I make sure to drizzle each mushroom with the marinade.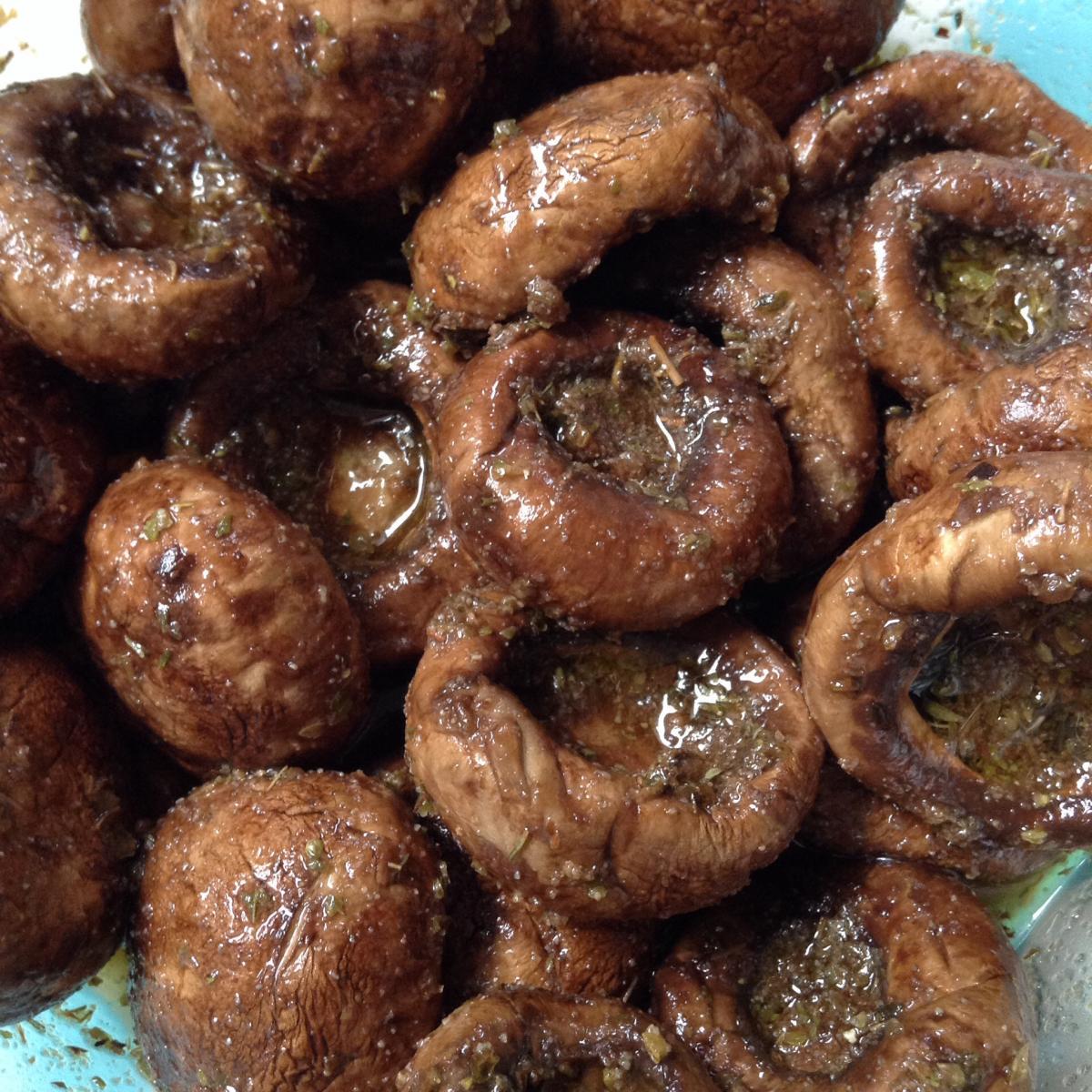 Marinated Mushrooms
24 oz crimini mushrooms, stems removed (1 box from Costco)
1/2 Tbs garlic powder
1/2 Tbs oregano
2 Tbs olive oil
1) Bake the mushrooms at 350 for 10 mins, or until cooked.
2) Mix all the seasonings + liquids together
[TIP: Mix the marinade in the order above, to allow the dry seasonings to infuse into the oil first, before adding the balsamic vinegar.]
3) Put the cooked mushrooms into a glass container, without the mushroom juices.
[TIP: The mushroom juices can be saved to cook rice or soup.]
4) Spoon the seasoning mix over each mushroom.
5) Let the mushrooms marinate in the refrigerator overnight for better flavor.
[TIP: The marinated mushrooms can be kept for up to a week in the fridge.]