Low Fat Organic Rotisserie Chicken

This low fat rotisserie chicken is one of my favorite recipes. Not only are whole organic chickens more affordable than other organic meats, this recipe is quick and you can even get a quick chicken broth out of it too! The trick is using the Nuwave oven.
I marinate the chicken with the Kirkland organic seasoning. I run through this seasoning super quick because it goes with all meats and vegetables. It's just a wonderful combination of all the spices you can think of, and it's organic too!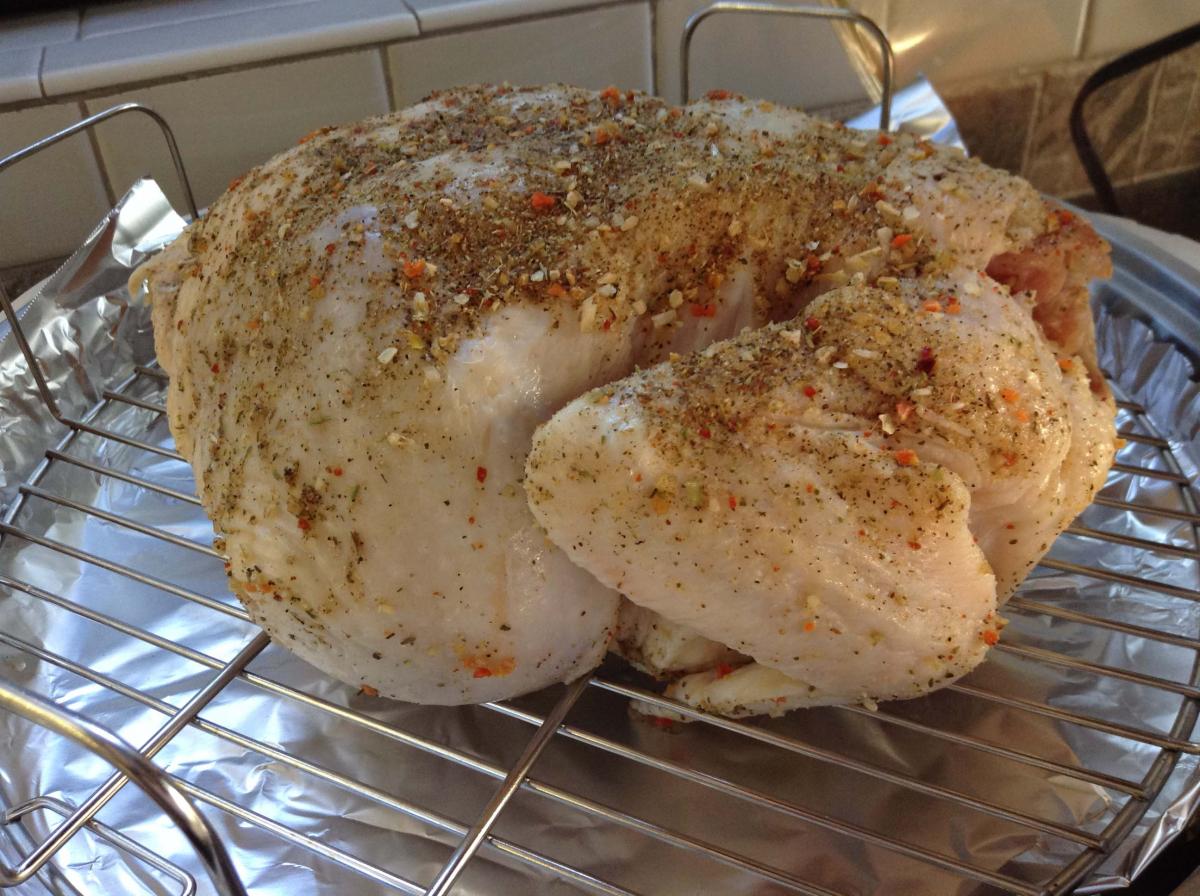 The Nuwave oven makes this recipe low fat, quick and simple. The rack drains all the oil from the chicken. You'd be surprised how much oil collects! Then the foil lined pan makes clean up fast. I throw the foil with the drained oil away, then stick the pan into the dishwasher!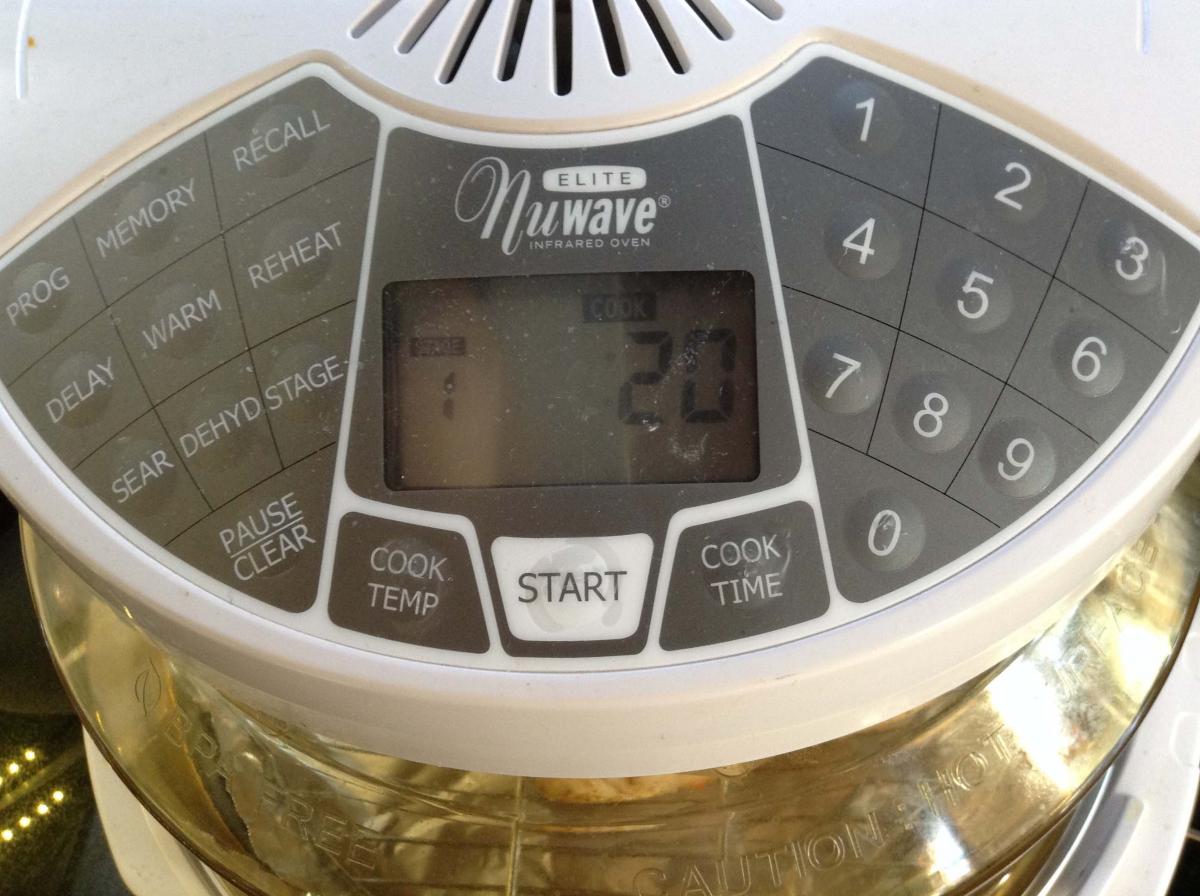 Since I am on a strict low omega 6 diet, I do not eat any of the skin or remaining fat from the chicken. However, sometimes it's very tempting to eat the crispy chicken skin. Even then, I don't feel too bad about eating the skin, as most of the fat has drained away to the bottom of the pan while cooking.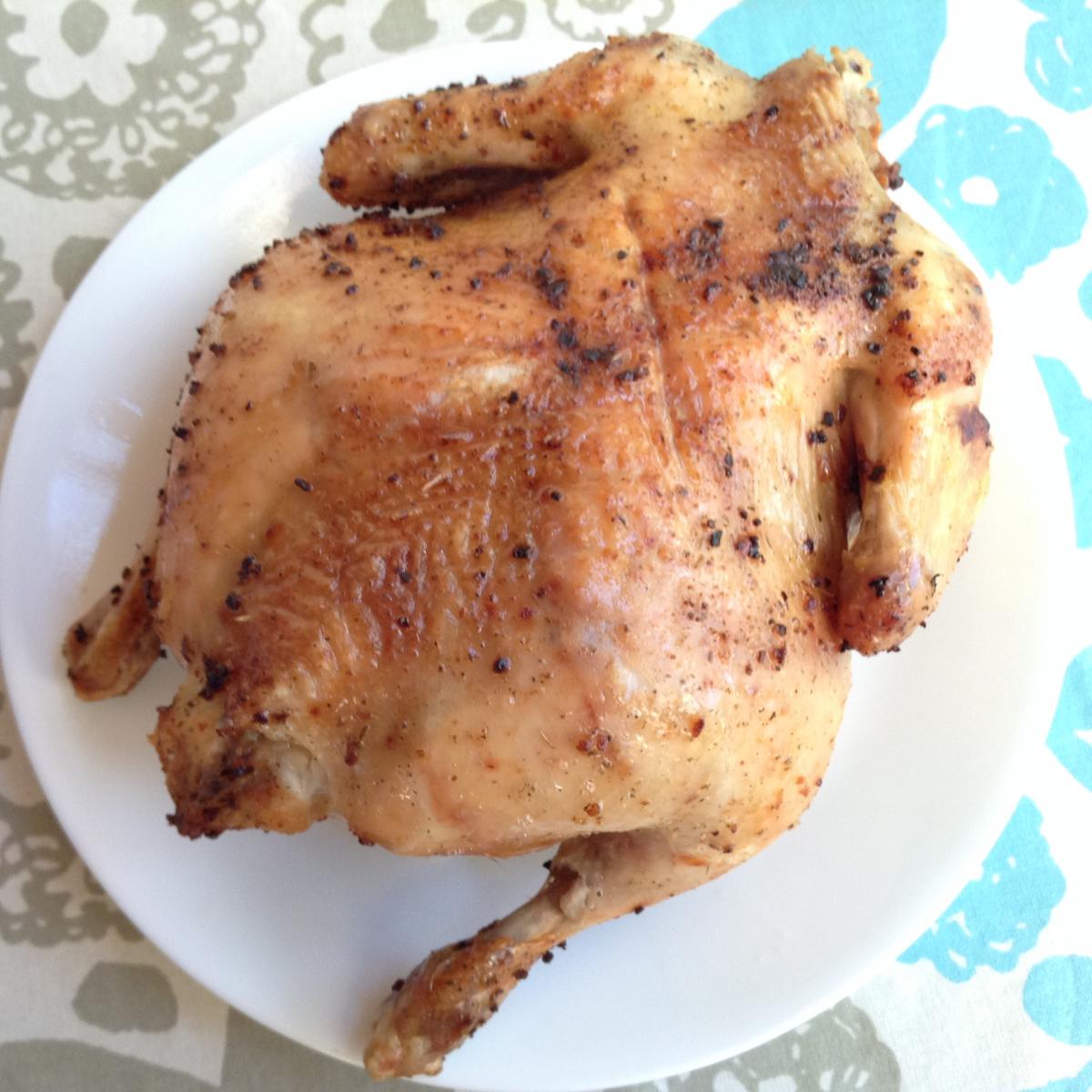 Low Fat Rotisserie Chicken (with optional Chicken Broth)
one 4 pound organic chicken (from Costco)
1.5 Tbs salt
2 Tbs Kirkland organic seasoning (from Costco)
1) Line the Nuwave oven pan with foil. Place the 1-inch rack on the foil-lined pan.
2) Remove the neck and organs from the chicken.
3) Rinse the chicken.
4) Marinate the chicken with salt and organic seasoning. The chicken tastes better if it marinates in the refrigerator overnight or even for two nights.
5) Place the chicken, breast side down, on the Nuwave oven rack.
6) Bake in the Nuwave oven at 375 degrees for 20 minutes.
7) When the Nuwave oven beeps, flip the chicken over to the other side and bake at 375 degrees for 25 minutes.
Optional Chicken Broth:
After carving out the breasts, thighs, drumsticks, wings and drummettes, the chicken carcass can be used for a quick chicken broth.
1) Remove all skin and fat from the cooked chicken carcass.
2) Boil chicken carcass in 4 cups of water.
3) Add salt to taste.