One Pot Rice Cooker Shitake Chicken Rice

This is my comfort food - succulent chicken over rice, with the umami of shitake mushrooms and a hint of spice from the ginger.
The best thing is that this full meal is made in one pot!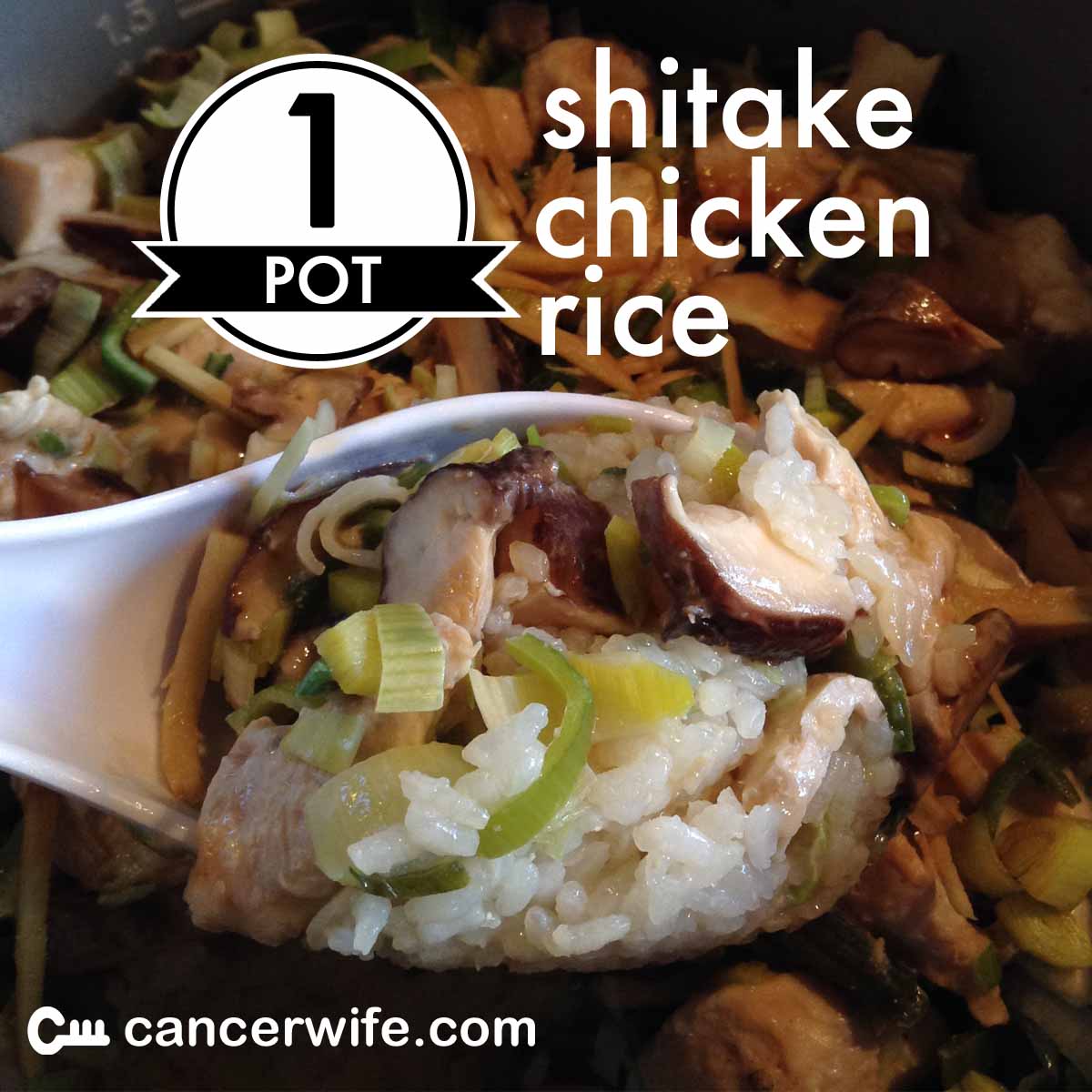 This is a low fat recipe using organic chicken breast. The chicken will be tastier if it's left to marinade in the refrigerator overnight.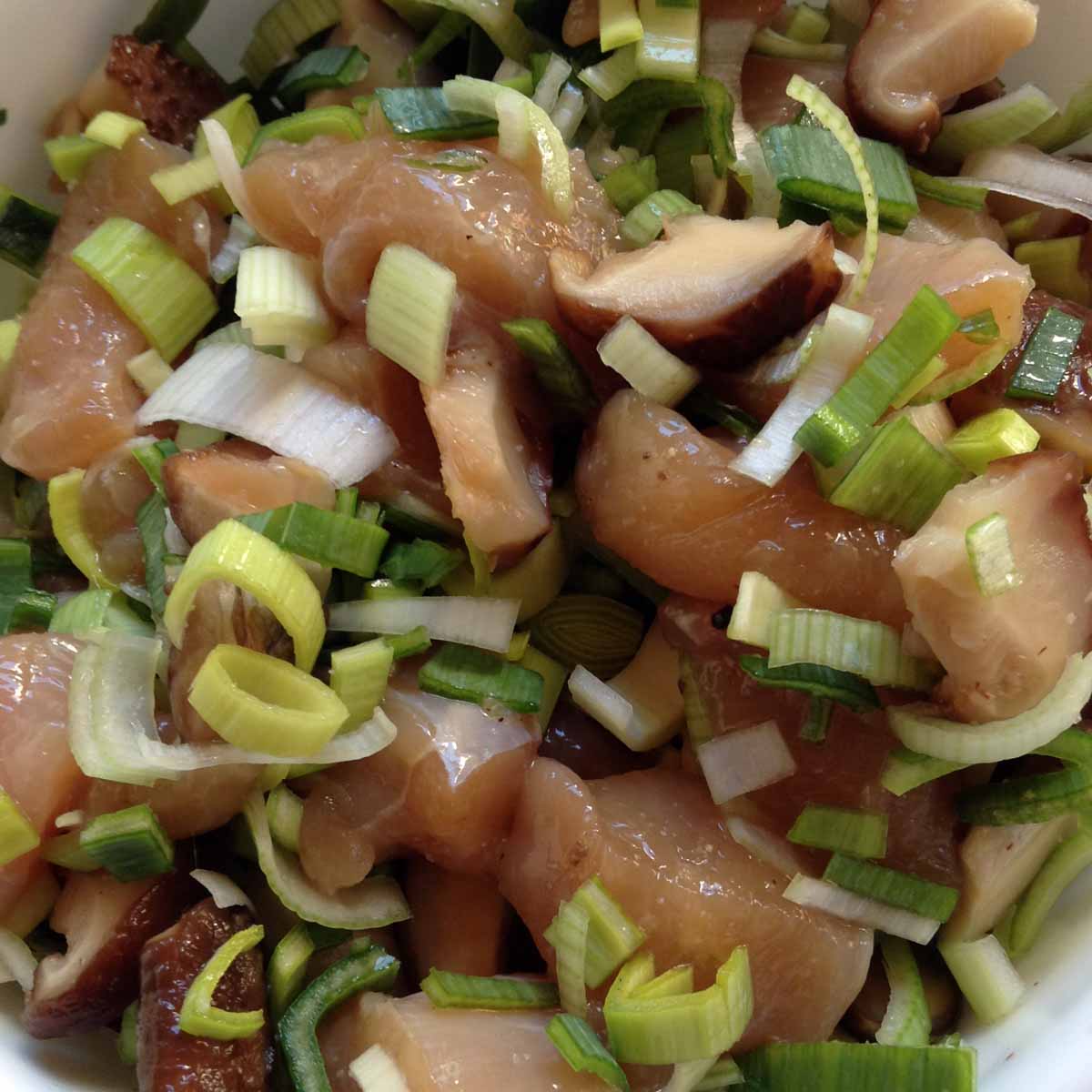 The key to this recipe is to cook the rice in the rice cooker and then before the rice is fully cooked, to put the other raw ingredients in. Cooking the rice in chicken broth gives the rice more flavor.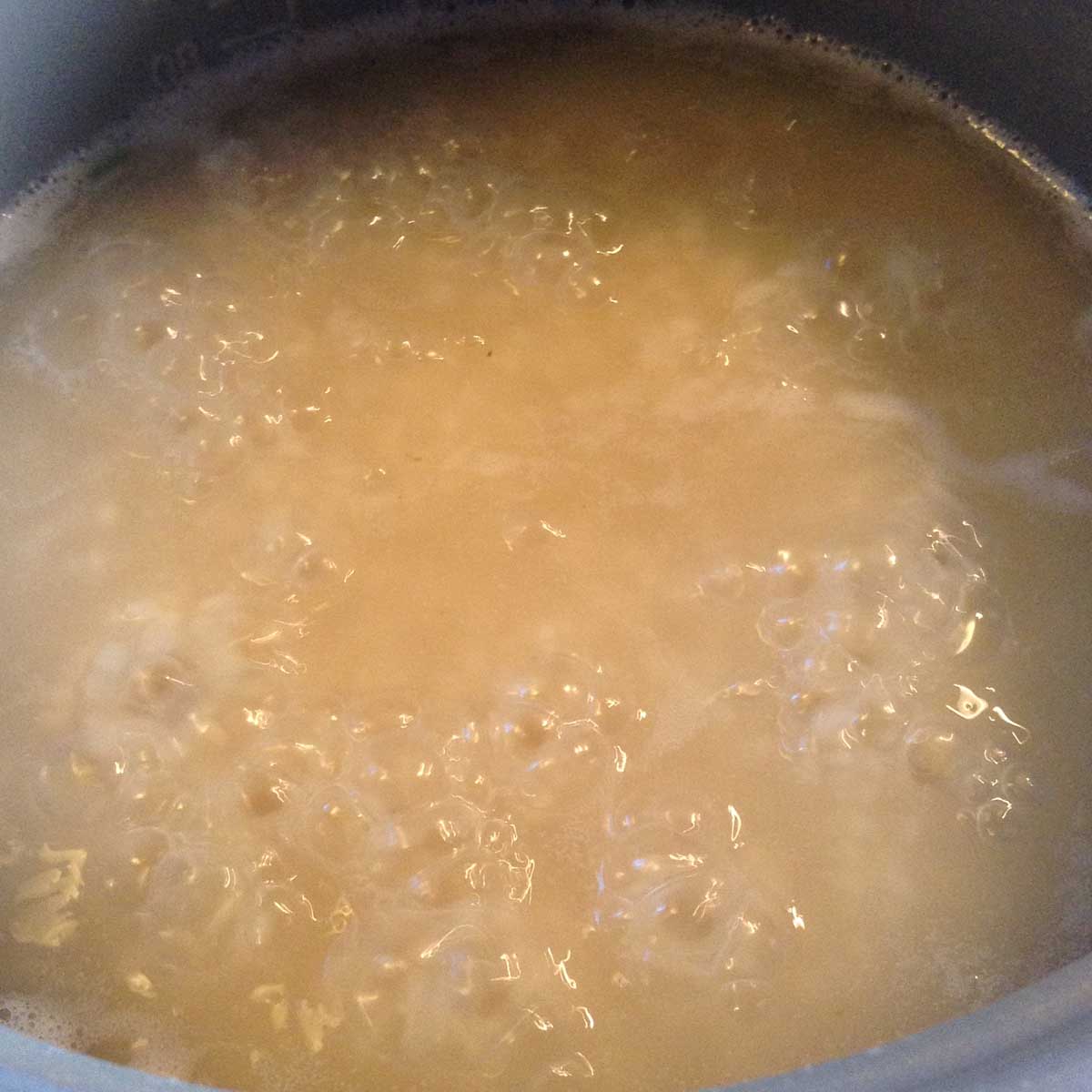 The raw chicken, shitake mushrooms, leeks and ginger are gently placed on top of the bubbling rice, and the lid is immediately closed to let the raw ingredients cook. The juices of the chicken and mushrooms permeate the rice, making this one of my favorites!
One Pot Shitake Chicken Rice
2 organic chicken breast, skinless, boneless
soy sauce
salt
garlic powder
6 dried shitake mushrooms
1 leek
2 inches of ginger
2 cups of rice
non-fat organic chicken broth
rice cooker
The day before:
1) Dice the chicken breast. Marinade with soy sauce, salt and garlic powder overnight in refrigerator.
2) Soak dried shitake mushrooms in just enough water to cover them. Can soak it overnight in refrigerator as well.
Day of cooking:
3) In a rice cooker, cook 2 cups of rice using chicken broth instead of water.
4) Chop up leeks into 0.5 inch pieces.
5) Julienne the ginger and shitake mushrooms.
5) When there is just a thin layer of bubbling water above the rice (about 2/3 of the rice cooking time), gently put the marinaded chicken, shitake mushrooms, leeks and ginger on top of the cooking rice. Immediately close the rice cooker and let it continue cooking.
6) When the rice cooker signals the rice is done, check to see if the chicken is cooked. If it hasn't fully cooked, press the cook button on the rice cooker again.